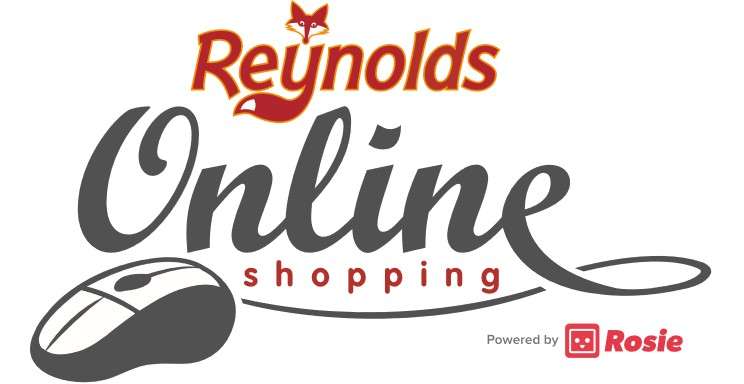 FOR IMMEDIATE RELEASE
Reynolds Market Goes Digital
Locally owned retailer now offers online shopping
Miles City, MT (November 20, 2017) Reynold's Market is making grocery shopping a little easier for guests at their Miles City store. The locally-owned grocery stores launched Reynolds Online Shopping Powered by Rosie, today. The service allows guests to order their groceries online and either pick them up at the store or have them delivered.
Reynolds Online Shopping is designed to give time back to time-starved shoppers to do more of what they love. There is a $30 minimum order to use the service and a small fee of $3 for pickup and $8 for delivery within five miles of the store.
"We're excited to introduce Reynolds Online Shopping, Powered by Rosie to our guests. We're always looking for ways to make shopping at Reynolds Market better and more convenient and offering online shopping and delivery is an easy way to do that," said Jim Bastian, Reynolds Market store manager. "We know our guests have limited time. With Reynolds Online, they can still get the groceries they need and have time doing what they love with those they love."
Using Reynolds Online Shopping is simple.
Visit reynoldsmarket.com and click on Reynolds Online Shopping to create a free account. Shoppers can create shopping lists, save favorite items, and more with their profile.
Select which groceries they'd like and leave special instructions for appropriate product substitutions (in the event of an out-of-stock) or produce quality (like green or extra ripe bananas).
Pay online and choose a pickup time from 9 a.m.-7 p.m. or delivery time from 10 a.m.-6 p.m. Monday-Saturday.
Stop at the store, park in the curbside spot and text the personal shoppers to bring the order out to the car—or wait for your order to be delivered right to your door.
"We look forward to serving even more of our community with Reynolds Online Shopping and can't wait to get to know these guests," said Bastian.
###
About Reynolds Market
Reynolds Market has served shoppers in Montana since 1925 when Frank Reynolds opened his first store in Glendive. In the nearly 100 years since the first store opened, Reynolds has been committed to providing quality products at competitive prices across fresh produce, in-store bakery and deli, variety of grocery and frozen products, great seasonal and GM offerings, and multiple community events throughout the year. The grocery store is still family-owned today and has five locations in Glendive, Baker, Glasgow, Miles City, and Sidney, Montana. To learn more about Reynolds Market, visit www.reynoldsmarket.com.
About Rosie
Rosie is the most trusted, locally focused eCommerce company, where customers can find and discover anything they might want to buy online from local stores. Rosie partners with leading independent retailers and their wholesalers to provide eCommerce, delivery opportunities, omni-channel marketing and deep data services. Rosie serves as the preferred eCommerce partner to a variety of wholesale cooperatives, such as Associated Food Stores (AFS), Associated Grocers of New England, Associated Wholesale Grocers (AWG), Bozzuto's, CERTCO, C&S Wholesale Grocers, and Olean Wholesale Grocers. Rosie powers the online shopping platforms of major local retailers like Niemann Foods Inc., Broulim's, Macey's, Clark's Market, and Buehler's Fresh Foods. IBM selected Rosie as the Top Startup in North America in its 2014 IBM Smartcamp Competition. Visit rosieapp.com for company information and to sign up for a free account. For Rosie news and downloadable media assets, visit http://mediakit.rosieapp.com. To see firsthand what retailers and their customers think about Rosie, check out this video: https://www.youtube.com/watch?v=ncx49VUdDls.  Like us at fb.com/rosieapp. Follow us on twitter.com/rosieapp.
Media Contact
Rachael Wabel
rmwabel@afstores.com
801-978-8913