During Annual Meeting and FoodShow, Associated Food Stores (AFS) used the opportunity to provide pre-Annual Meeting education sessions. Company leaders know how important education and training is for member retailers and classrooms were full in every session.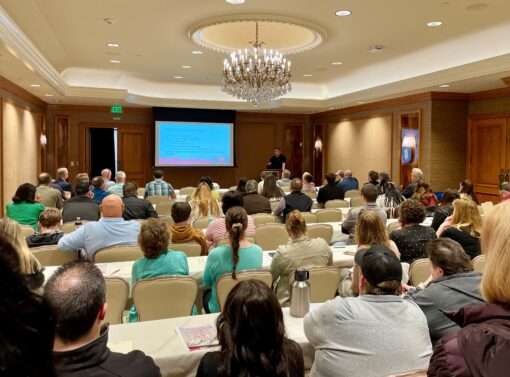 Topics included:  
A new multi-employer 401K opportunity

 

Warehouse modernization

 

eCommerce

 

Moving from print to digital

 

Fresh Start (speed to shelf program)

 

SPARK (Smarter Promotions and Retail Knowledge)

 

Today's Meat department

 

Loss Prevention technology

 

RORC POS 

 

Integrations and Operational Efficiencies

 

Pricing Optimization/DSD

 
 "Education is a key opportunity for our company as we look to the future," said David Rice, president and CEO. "Our retailers are asking for the help and guidance we can provide, especially given the pace of change we face at retail. We are looking for ways to offer new and exciting education opportunities for our retailers." 
 All the topics this year were of high interest to retailers as there are many opportunities and changes in the works. In fact, both warehouse modernization updates and moving from print to digital were moved to the main hall to accommodate the many interested attendees. 
 "This year's education sessions were very well attended," said Bret Gallacher, who organized this year's sessions. "It is incredible to see how much participation we had during the event. We had multiple sessions where every seat was full and we appreciate the support of both the retailers and the presenters." 
 Many hours of preparation and coordination went into this year's sessions to ensure retailers have the latest information. 
 "AFS has such a broad range of services and solutions, as well as so much knowledge that can help our retailers. These education sessions are a great way to help our retailers learn new and important things," said April Rice, vice president of retail services. 
 The retail counselors, marketing team, team services and others provided support for the event and their efforts were very appreciated by participating retailers.