ARO guests are in for a special treat when they sign up for Perks at ARO stores.
Shoppers are entered to win a chest freezer and a year's supply of Red Button Vintage Creamery ice cream simply by subscribing to the store's email list, perks or weekly ad text messages. The promotion is available between March 15 and April 30, 2023.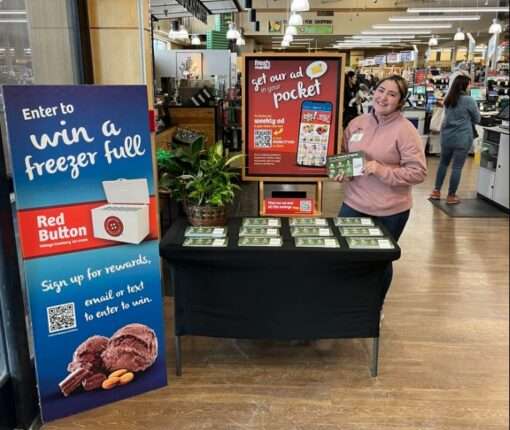 "With the recent change in ad distribution we want to make sure our guests know how to find our weekly ad and all the savings," said Heather Hall, ARO's marketing manager. "By signing up for our emails or texts they will receive the ad right to their inbox or phone making it super easy for them to see all the savings each week."
Team members are encouraged to share the opportunity with friends, family and neighbors.