Two of my biggest passions in life are family and escaping to the mountains every chance I get. The outdoor scenery takes your breath away and time seems to slow in wonderful ways.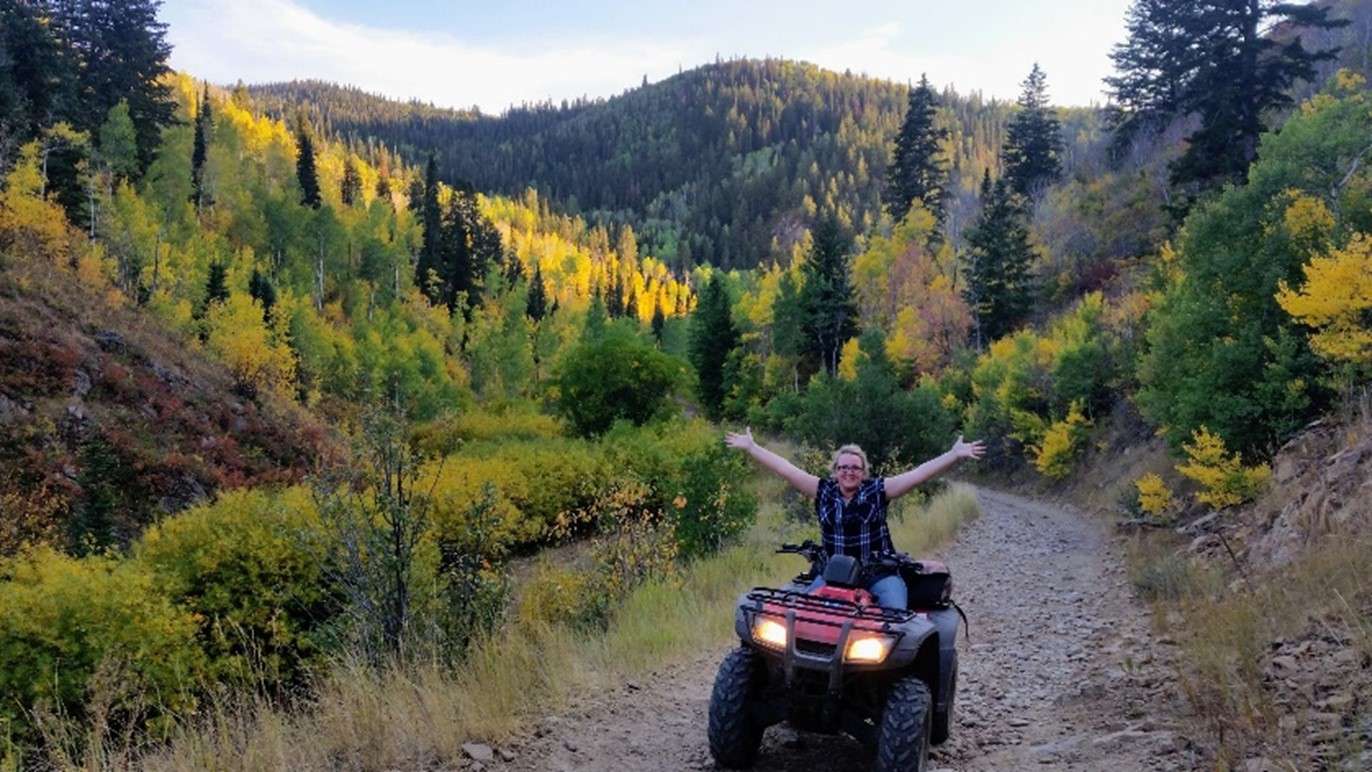 My passion for being outdoors started when I was young. I grew up riding a Honda 175 three-wheeler. Almost every weekend, my parents would load up their five kids with our "wheelers" and take us on a new riding/camping adventure. Utah's abundance of paths and trails provided the perfect backdrop for our outdoor adventures, offering both challenges and breathtaking vistas.
Rain or shine, steep or smooth trails, every path led to cherished memories and a sense of togetherness that has endured through the years. Numbers have grown since then and vehicles have been upgraded, but outdoor adventures and getting together is still a passion turned tradition. These family escapades have nurtured bonds that are unbreakable and created memories that will last a lifetime.

I just reached my 23-year anniversary on the bakery team with Associated Food Stores. Twenty-three years seems like a lifetime ago, but at the same time it feels like yesterday. I can't help but reflect on how everything I have experienced and learned along the way has turned into another passion of mine.
I began as a night closing clerk at Macey's in Provo where it was my job to announce and sell hot French bread, refill and keep the tables full and tidy, take special orders and prepare the bakery for the next day. In addition to those duties, sometimes, before closing, I was asked to be a score keeper for BYU students who challenged each other to see who could eat a Kong Cone and a Kong doughnut the fastest. (It must be a Provo thing!)
I quickly transitioned into a morning clerk where we packaged and filled tables. We had to move quickly to keep up with all the bakers in the back and it was a contest every day to not have to hear the dreaded, "We need more racks!" shouted from the backroom. I started timing myself to see how fast I could empty each rack and tried to quicken my time each day. The tables turned when I started shouting to them, "Will you be making more stuff to keep me busy today?" (Those were great times!)
I transferred to Pleasant Grove Macey's not long after it opened. I was able to learn the skills of a cake decorator. I also learned how to frost doughnuts, then shifted to the back of the bakery. I learned how to mix and work the doughs, mix cookies, etc. Before long I was promoted to bakery manager. Little did I know, months after becoming manager, my first baker interview/hire, would become my best friend/husband, Andy many years later. (We argued about who could make the best butter flake rolls and the rest is history.)
Like "wheeling" outdoors, some days at work are hard and some are smooth. At work, some days have so many "orders" you want to turn around and go back home, but in the end we rally together to get the job done. It's all worth it knowing you played a part in making someone's life just a little better.
Passion is one of AFS' core values and, in my mind, possibly the most important. At AFS, we define it as follows: We display an internal fire, excitement, initiative, humble confidence and a desire to win. We are driven, resilient, positive and look for innovative win-win solutions.
Nadia Comaneci, the famous gymnast, also had an interesting perspective on passion. She said, "Enjoy the journey and try to get better every day. And don't lose the passion and the love for what you do."
Surrounding myself with other passionate team members along the way has changed my life. I love the creativity, excitement, sincere friendships and positivity I am blessed to be part of every day as we listen to each other, laugh, look for innovative and fun ways to implement our ideas and give our best. I encourage you to follow your passions and to bring the energy and enthusiasm you have to work with you every day.
I consider myself very lucky that my passions collided somewhere along the path. Andy and I still escape to the mountains every chance we get, and we still argue about who can make the best butter flake rolls. (By the way, he probably does!)
Jill Carter is the ARO bakery sales manager and has worked for Associated Food Stores for 23 years.