What Flag Did AFS Team Members Like the Most?
We asked for your opinion on what you think the next Utah State Flag should be and the results are in! We asked the experts here at AFS to get their opinion on the new flag debate to see what flag was their favorite. Watch the video to hear their thoughts on the winning flag and which flag they like the best.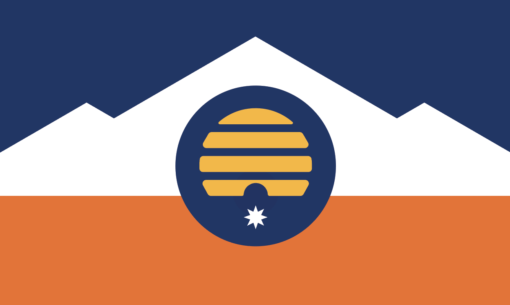 After carefully reviewing over 100 votes, the winner of the Associated Food Stores Utah Flag Pole was Flag #1!
In second place was Flag #7 and in third place was Flag #15.
Second and Third place flag designs.