Training Tour for Member Stores
Earlier in the year, Bob Obray asked that the company place a larger focus on training to help AFS retailers gain more valuable insights and, subsequently, be more successful. One key initiative that came from Bob's vision is the Retail Training Tour.  
The Retail Training Tour was organized to establish a coordinated effort throughout the Summer and Fall, bringing together Retailer Connections and the many other training initiatives that typically occur during these months.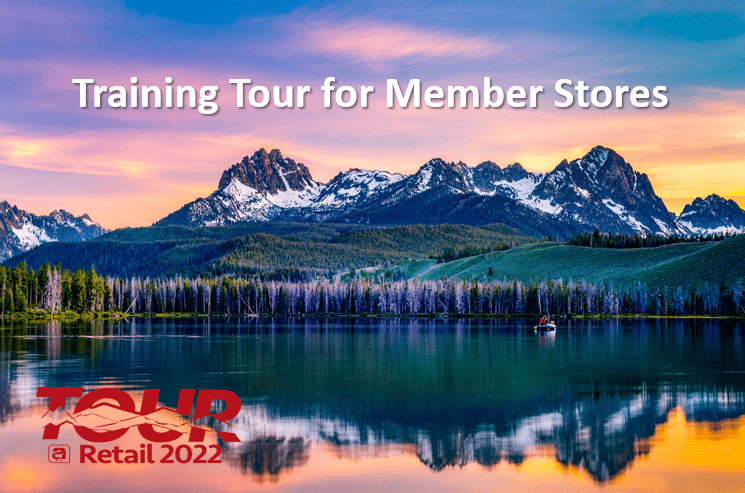 "We are placing a much larger focus on training going forward," said Bret Gallacher. Bret is one of the key AFS Team Members who is organizing these efforts. "We see education and training as a critical path to success both in helping stores with compliance and safety, while also helping them better connect with shoppers through customer service and other shopper-facing training initiatives."  
Included in this effort are the following training and retail meetings:  
Retailer Connections 

 

Produce 

 

Bakery and Deli 

 

Meat 

 

IT and Marketing (combined into one day) 

 
This year, AFS is approaching the above trainings in a variety of ways. Some of these meetings and educational opportunities will be held in person regionally. Other events will be held in one central location. One of them will be held via videos that will be posted on StoreLink later this summer.  
"This is a great opportunity for our IT and Marketing Teams," said Chad Cameron, director of retail technology. "The Retail Training Tour gives us an opportunity to meet directly with our retailers on their home court, to help them understand the work that is going on at corporate and, most importantly, to gather ideas and feedback from them as we continue to collaborate with our partners in Marketing in developing AFS' future omnichannel retail environment."  
Toward the end of Fall, AFS will distribute a survey to all retailers to gain their insights and feedback about the Retail Training Tour to help AFS make the overall effort more valuable and a key part of our annual training efforts going forward.  
To learn more about the Retail Training Tour schedule, please follow this link.