Thursday, August 31, marked the cheerful occasion of Eat Outside Day—an unofficial holiday that encouraged team members to break away from their indoor routines during lunchtime and bask in the comfort of the outdoor patio at the corporate office.
In celebration of Eat Outside Day, the AFS Fun Committee planned a wonderful gathering filled with camaraderie and connection. As a part of the festivities, water and soda were provided for everyone's refreshment. Along with the camaraderie, the highlight of the break was several rounds of bingo, with exciting prizes up for grabs.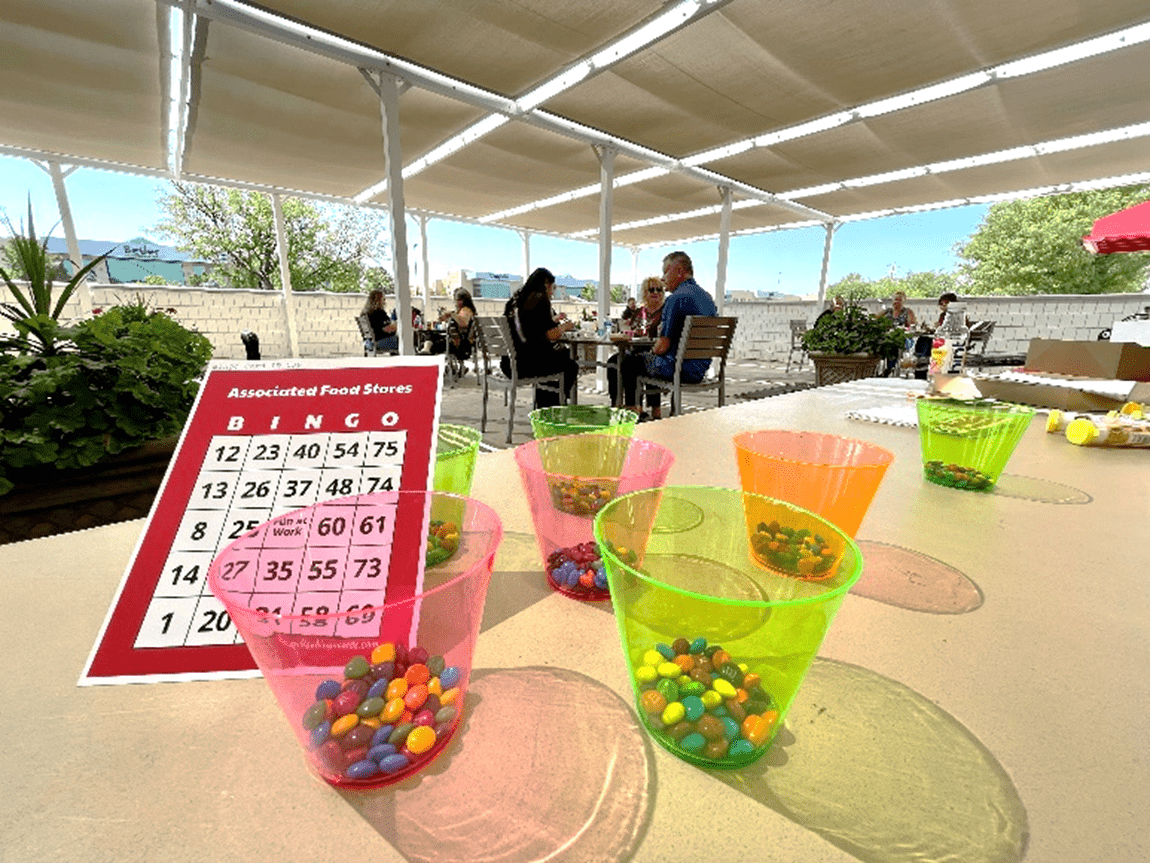 Eating outside has a plethora of health benefits. The rejuvenating effects of fresh air, sunlight and great company could do wonders for mood and overall well-being. By taking a break from the usual indoor routine, team members were not only treating themselves to a delightful change of scenery but also nurturing physical and mental health.