Signs, Signs, Everywhere There's Signs
"Now Hiring," "Join our Team," "Help Wanted." Seemingly everywhere you go, the signs are out, and the commercials are playing. With unemployment nearing unprecedented lows there are no easy answers. Associated Food Stores is not immune to the difficulties in filling job openings. From order selectors at the Distribution Center, to openings throughout the retail locations, AFS is looking for team members.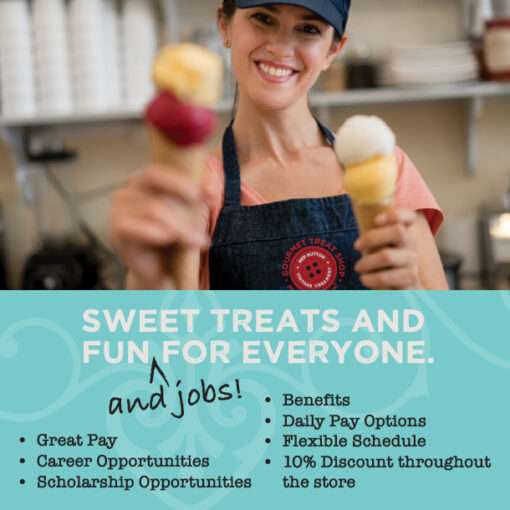 "It is one of our biggest opportunities throughout the entire organization," said Tim Conner, Sr. vice president, human resources. "We all know this is an amazing place to work and we will continue to put our best ideas and efforts together and while it may take a little time, our team will become complete again: I am sure of it."
One of our bigger needs is order selectors at the Farr West Distribution Center. Recently the starting wage was raised over a dollar an hour to $18.50 plus incentives. A new referral incentive has also been implemented, where anyone throughout the organization can refer someone, and is hired as an order selector, the person making the referral receives $600.
"Between the increase in base wage, and the referral incentive, we are starting to make progress," said Mike Fischio, human resources manager for the distribution center. "We have great team members here, from our drivers, order selectors and the entire team. We need to continue sharing the good opportunities and benefits of working here. It really is so much more than just a job."
Another big need facing the AFS system is job openings at retail. Nearly every week a store or banner is holding a hiring event, with varying degrees of success. As we are shopping in ARO locations, we will typically find signs at the entrances listing current openings and between overhead songs we may hear an invitation to join the team.
"All of our stores have openings, and some have quite a few," said Darin Pierce, vice president, Associated Retail Operations. "And we will keep making up ground with those jobs, but I want to especially thank the retail teams who have guided us through some record-breaking sales weeks, while often being understaffed. These teams are incredible."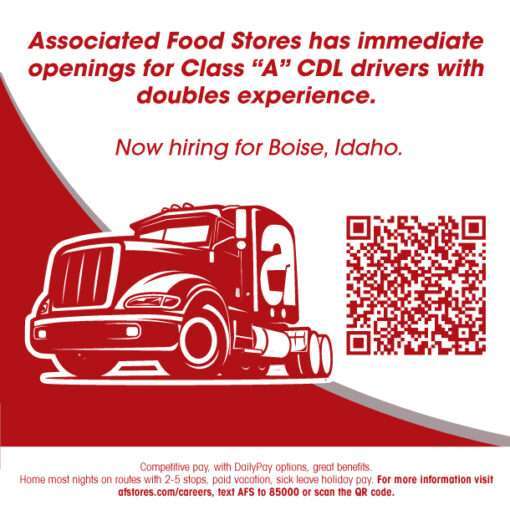 Like the distribution center, ARO is establishing a new referral incentive, focusing on areas of greatest need: deli, bakery, freight crew and pharmacy technicians. Stay tuned for more details on financial rewards for referring friends to work in our stores.
All team members throughout the organization benefit from referrals. If any current team members have family or friends who are looking for flexible work schedules, from a few hours a week to full-time positions, encourage them to visit https://www.afstores.com/careers to get started on their Associated Food Stores' journey today!