Retailers Share Innovative Ideas at Retail Connection Meetings
Members of the Associated Food Stores' (AFS) Executive Team continue holding Retail Connection meetings with members owners throughout the company. On October 7, many retailers gathered at the AFS corporate office for the Salt Lake City session. Other meetings took place earlier in the week at Idaho locations and an additional session is scheduled for November 9 in St. George, Utah.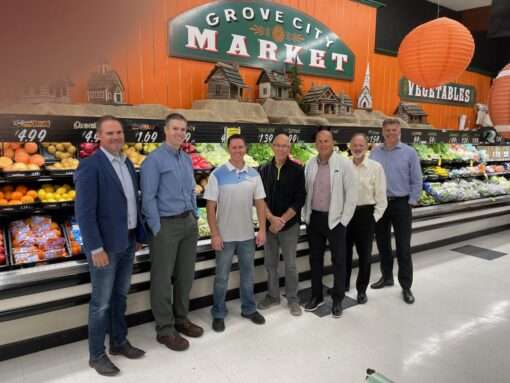 Retailers in each meeting provided background on their businesses and talked about ways they are progressing, differentiating and driving additional innovation. Mark Ridley, from Ridley's Family Markets, shared recommendations about team member retention during an Idaho session and Robert Broulim, president of Broulim's, presented in the other Idaho meeting.
In Salt Lake City, Shari and Jonathan Badger, from Lee's shared a variety of innovations (including the very successful popcorn shop) from their operations. Mark Jensen, president and CEO at Harmons, discussed the importance of taking care of team members and highlighted some of the future projects, including remodels and a new store, that Harmon's has in the works. 
"These meetings give retailers a first-hand look at what's happening in their company," said Scott Hymas, president of Seely Corp. representing Mt. Nebo Market, Mt. Pleasant Market, Payson Market, Gunnison Market and Macey's in Santaquin. 
"They allow owners to ask questions and receive face-to-face responses. I encourage all retailers to attend and to speak up. If they have something on their minds, it's important they share their thoughts."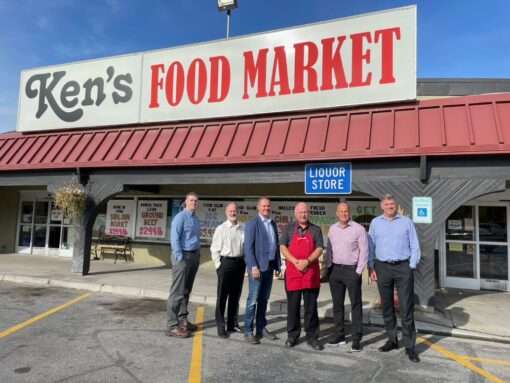 Following the presentations from retailers, AFS leaders shared details about driving retail sales, technology, marketing to today's consumer, attracting and retaining talent and much more.  
"It's been a tremendous opportunity for members of the AFS team to be part of these sessions and to strengthen connections with our member owners," said Bob Obray, president and CEO of AFS. "In addition to the meetings, we visited nearly 50 member-retail locations along the way. Seeing their stores and meeting their teams is a profound and meaningful experience for us."