Macey's Provo to Celebrate Grand Opening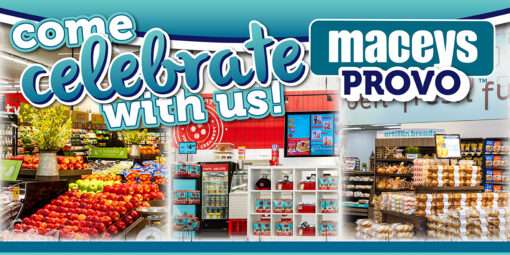 Having overcome challenges along the way, Macey's in Provo is now remodeled and ready to celebrate its grand opening. The grand opening can be viewed on Facebook Live by visiting the Macey's Facebook page on Wednesday, March 23 at 10 a.m. Click here to visit the page.
The Provo location is one of the last Macey's stores to be remodeled and the store team and ARO staff are excited about the many new offerings in store for guests. 
One of the main attractions of the remodeled Provo Macey's is the addition of the company's first Red Button Vintage Creamery Treat Shop. The remodel team wants to save some surprises and details for the grand-opening day, but suffice it to say, no Macey's guests should question where they can find a delicious, authentic ice cream, milkshake or gourmet cookie.