MEDIA ADVISORY
FOR IMMEDATE RELEASE
Â
Macey's Lin's, Dan's, Dick's Market and Fresh Market raise $77,475 to send children to MDA Summer Camp
MDA and Associated Food Stores celebrate another year of sponsoring MDA Summer Camp
Â
WHEN:Â July 19, 2019, 3 p.m.
WHERE: Lehi Macey's, (760 E Main St, Lehi, UT)
WHAT:Â MDA Summer Camp Ambassadors accept check from Associated Retail Operations
WHO: Macey's store team from the top-fundraising store, MDA Executive Director, Tracey Wilson, Hannah Carter, Cora and Romasi Toutai who recently came home from MDA summer camp and will share their camp experience and MDA's support.
VISUALS: MDA children talking about their camp experience, MDA check presentation with large check with Macey's team.
Â
Salt Lake City, UT (July 19, 2019) Guests at 39 Macey's, Lin's, Dan's, Dick's Market and Fresh Market stores across Utah raised $77,475 to help send children affected by muscle disease to MDA summer camp held at Camp Kostopulos.
"We are grateful to our guests for their generosity during the MDA shamrock drive,†said Darin Peirce, Director of Associated Retail Operations. "We love working with organizations like MDA to make a difference in our communities. We were honored to help more than 20 children attend MDA summer camp this year and hope they had a wonderful time.â€
Macey's, Lin's, Dan's, Dick's Market and Fresh Market participated in the nation's largest St. Patrick's Day fundraising program in which shoppers purchased MDA Shamrock's during checkout. Each Shamrock was signed by the customer and prominently displayed in each store, symbolizing strength, independence and life for MDA families in the community.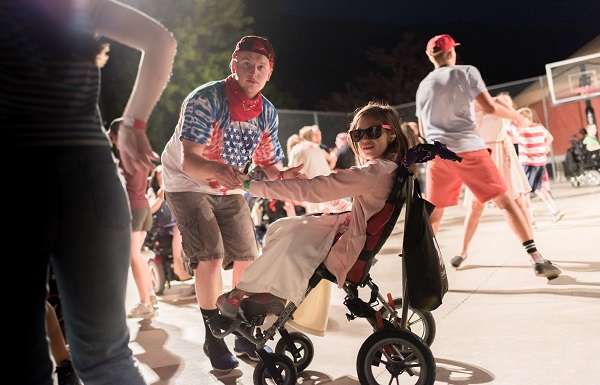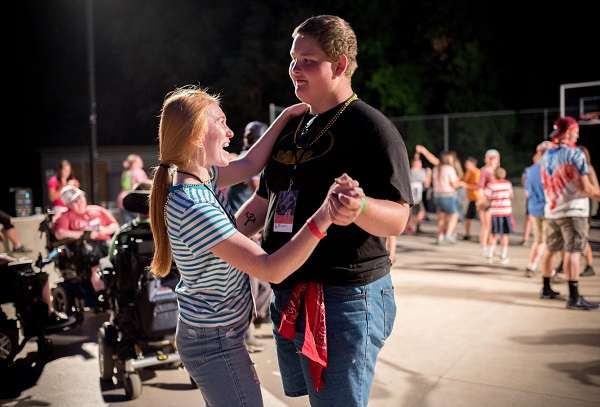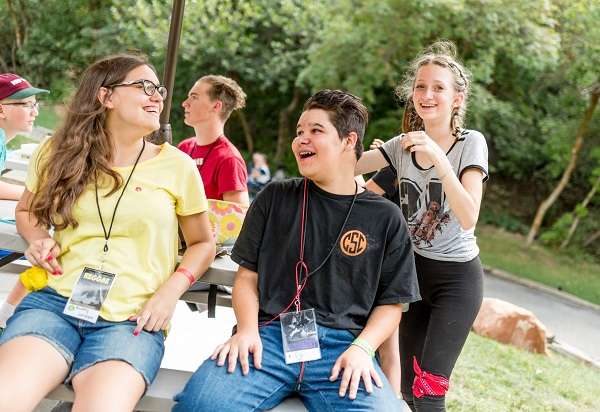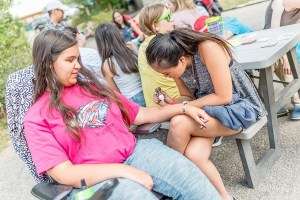 ###
About Associated Retail Operations
Associated Retail Operations encompasses Macey's, Lin's, Dan's, Dick's Market and Fresh Market grocery stores in Utah. The stores are locally owned and operated under Associated Food Stores and strive to provide high quality products, competitive prices and top-notch customer service. Learn more about each store by visiting their websites:
Macey's: www.maceys.com
Lin's: www.linsgrocery.com
Dan's: www.dansfoods.com
Dick's Market: www.dicksmarket.com
Fresh Market:Â www.freshmarketstores.com
About MDA
MDA is leading the fight to free individuals — and the families who love them — from the harm of muscular dystrophy, ALS and related muscle-debilitating diseases that take away physical strength, independence and life. We use our collective strength to help children and adults live longer and grow stronger by finding research breakthroughs across diseases; caring for individuals from day one; and empowering families with services and support in hometowns across America. Learn how you can fund cures, find care and champion the cause at mda.org.