Legends in the Baking: Bakery Team Sets Sales Record 
Two years ago, the Associated Food Stores' bakery department reached approximately $39 million in sales. Last year, the team increased sales to $47 million. Having set a wildly important goal (WIG) to reach $50 million in 2022, the bakery team deserves huge accolades as the year-to-date total has eclipsed the $50 million mark with half of November and all of December to add to the record. In addition to the year-to-date total, the bakery set an all-time weekly record of $1.5 million in sales last week.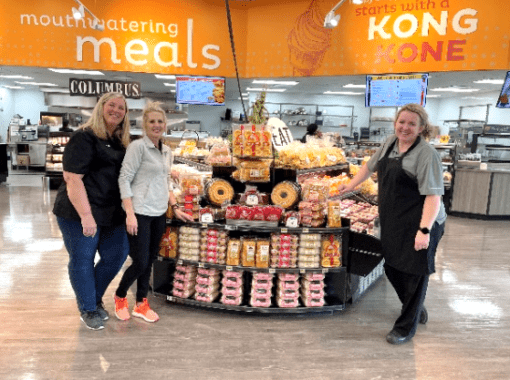 Dan Hilgenberg, director of fresh bakery, cites several reasons for the impressive growth. "Obviously, In the last year, food inflation has certainly been a factor," said Dan. "However there have been many other positive things that have fueled our growth. The single biggest reason has been the close correlation between procurement, ARO and MRO. We meet, we plan, we dream and we execute as a 'One Associated' Team." 
While there are many individuals who contribute, Dan shares special gratitude for Deann Murillo, who manages bakery categories, Heather Eagan who procures bakery products and Taunia Fackrell and Jill Carter and their respective teams who execute at retail.   
"More than anything else our team has fun and all ideas are welcome at the table of our planning sessions," said Dan.   
For the last two years, the bakery team has concentrated on AFS' Exclusive Brands. Currently, the bakery team features the Beehive Bread & Pastry Co. brand along with a line of Full Circle Artisan Take-and-Bake Breads.   
 "Remarkably, we have maintained a 40 percent increase in exclusive brands all year, even after being up 30 percent in 2021," Dan shared. "Those are staggering numbers. Our Beehive brand has become synonymous with quality. It all started with the development of our Beehive Rolls and has grown to numerous lines in many categories. Beehive Rolls are so good that most families that try them will not place anything but our rolls on their holiday tables. It is almost as important as the turkey on Thanksgiving Day."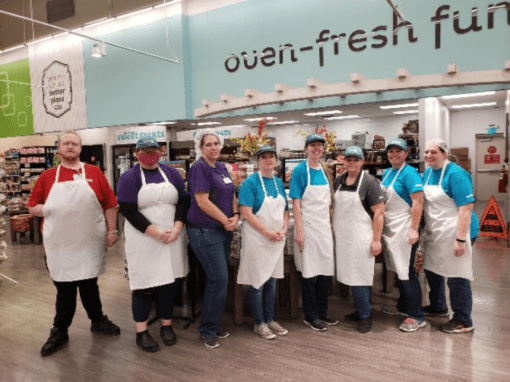 In an ever-changing world, bakeries are much more difficult to staff, especially with skilled bakers. The bakery team anticipated this challenge a few years ago and started building a thaw-and-sell program that enabled stores to have a great bakery presence even if they didn't have a traditional bakery. 
"This has been a game changer and has opened a whole new world for our time-challenged stores," said Dan. "It has been a big driver of our sales increases."