Kent's Market is ready to serve Plain City. The Utah-owned grocery store celebrated the opening of the newest store at 3673 West 2600 North with a ribbon cutting ceremony Saturday October 28 at 9 a.m. Following the ceremony guests were treated to product samples, giveaways and great deals.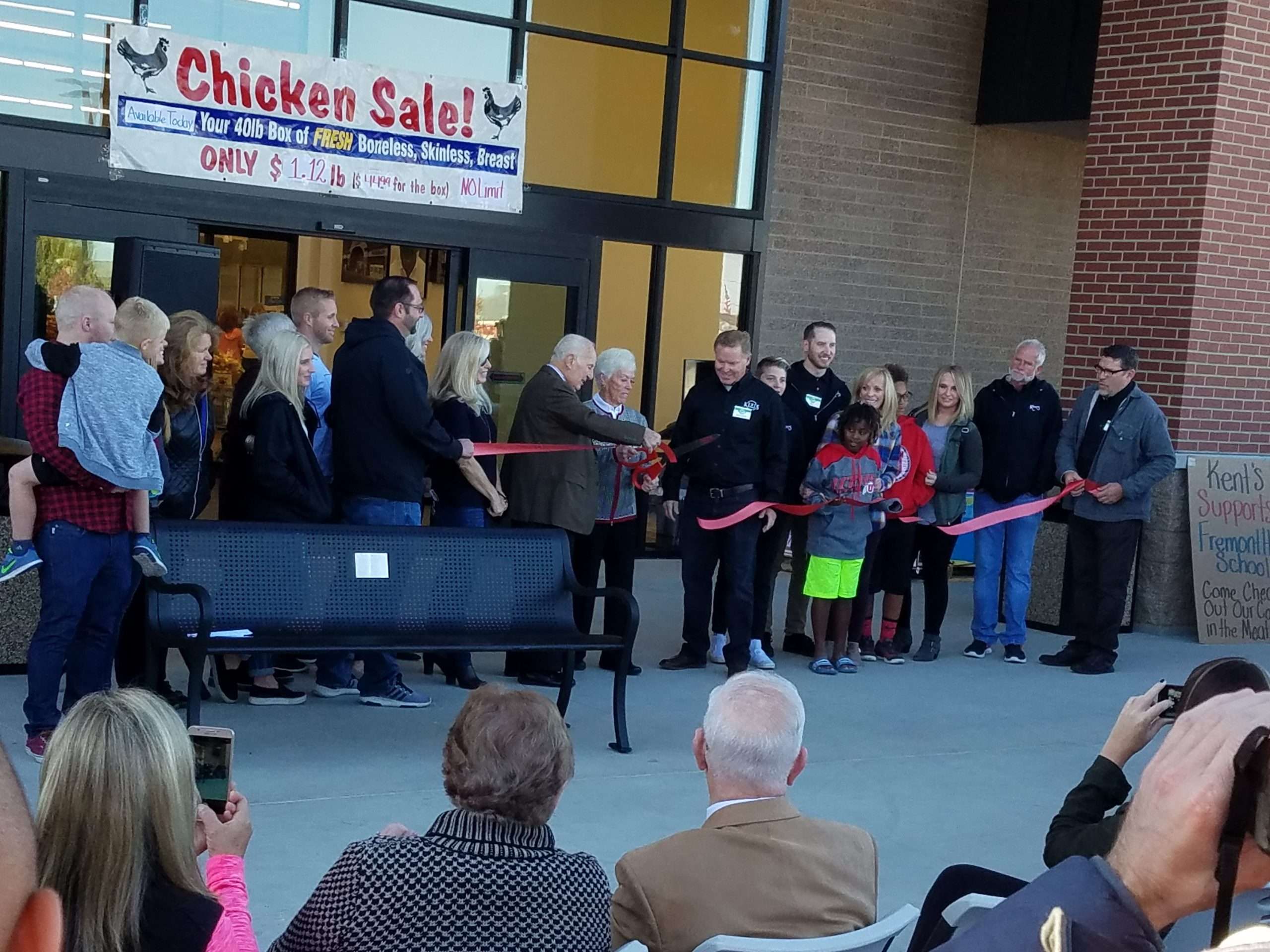 At nearly 51,000 square-feet, Kent's Market in Plain City has everything guests need. The store offers a scratch bakery, homemade items in the service deli along with multiple meal solutions, fresh meat cut in-store daily, an expanded produce selection with locally sourced items, as well as shopper's favorite grocery and frozen items, a walk-up pharmacy, and a wide array of organic and gluten-free items. The store will also feature an America First Credit Union branch.
"We are excited to be returning to Plain City. One of the first stores I owned and operated was here in Plain City. This city feels like family to me," said Kent Beckstrom, owner of Kent's Market.
Kent's Market is more than great products. The grocery store is known for frequent early bird sales and other in-store activities as well as for their commitment to providing an excellent shopping experience. This commitment has led the store to implement online shopping, Skip Checkout, a service that allows guests to scan items while they shop and pay from their phone instead of going through the traditional register, and the Kent's Kickbacks rewards program.
Kent's Plain City is open seven days a week and is the fifth location for the grocery chain. The company also has locations in Clearfield, Roy, Brigham City, and Tremonton. The Plain City location is overseen by store director Jon Fawson, who has 15 years of experience with Kent's Market.
The new store came together with help from Hughes General Contractors and Associated Food Stores Store Development team, excellent architects, and numerous subcontractors who helped bring the project to life on-time and under-budget.
###
About Kent's Market
Opened in 1976, Kent's Market has continued to provide the grocery needs for the communities they serve across Northern Utah. Still family owned and operated, Kent's Market is committed to providing excellent service, value, and the original hometown grocer feel through a variety of departments including fresh produce, bakery, deli, meat, grocery, frozen, floral, general and seasonal merchandise, and an in-store pharmacy. To learn more about Kent's Market and find a location nearest you, visit www.kentsgrocery.com.
Check out the Standard Examiner's article about the new store.