From Kosovo to Farr West: Meet All-Star Driver Arsim Xhafolli
Last week was National Truck Driver Appreciation Week and Associated Food Stores joined in the celebration by recognizing the AFS drivers who act as final ambassadors to AFS' member retailers.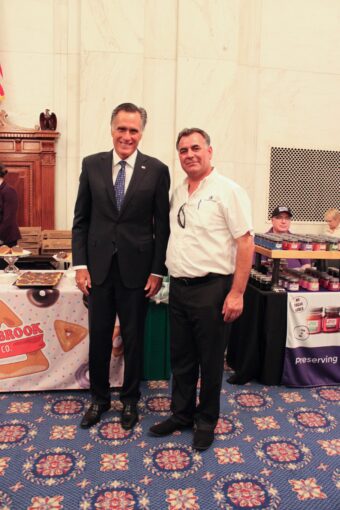 One example of these ambassadors is Arsim Xhafolli. Arsim came to Utah as a refugee from Kosovo and joined AFS in September of 1999. Although he spoke little to no English, Arsim quickly adjusted to life outside Kosovo and thrived in the AFS culture. It wasn't easy as Arsim learned a new language while dealing with the loss of friends and family in war-torn Kosovo, but through hard work and dedication, he blossomed.
Arsim became a star in every job he received at AFS. Arsim's AFS path eventually led to the "Transportation Dock-to-Driver" program where he studied and was taught to drive by other AFS drivers. Arsim earned and received his Commercial Driver's License (CDL) in May of 2014. As he did in previous positions, Arsim became a star in transportation.
Arsim's positive attitude, unwavering commitment, love of AFS and the United States is evident in nearly every conversation, every load and every mile he drives. Arsim continues to be thankful for the opportunity AFS has given him and his family. Working at AFS is the only full-time job he has had since coming to the United States.
A few years ago, Arsim was invited to drive his truck, and an accompanying Red Button Vintage Creamery trailer, to Washington DC as part of the "Taste of Utah" event. At the event, Arsim met senators and other dignitaries as he represented AFS.
"Drivers like Arsim across this nation are the lifeblood of our economy," said Wayne Kinder, transportation manager. "That is true here at AFS as well. Our drivers travel 16 million miles on every major artery and every back road capillary in service to our retailers. I'm proud to be leading and learning from such a bold, heroic, group of team members. Without the drivers, One Associated would not be possible."