In preparation for the Macey's Market grand opening in Jeremy Ranch, the new sign storefront sign was installed on the front of the store this week.
In 2016, Macey's last updated its brand and décor to reflect an affordable/upscale store concept. However, with the market and consumer preferences evolving over the past six years, the company felt the need to make further updates to stay relevant.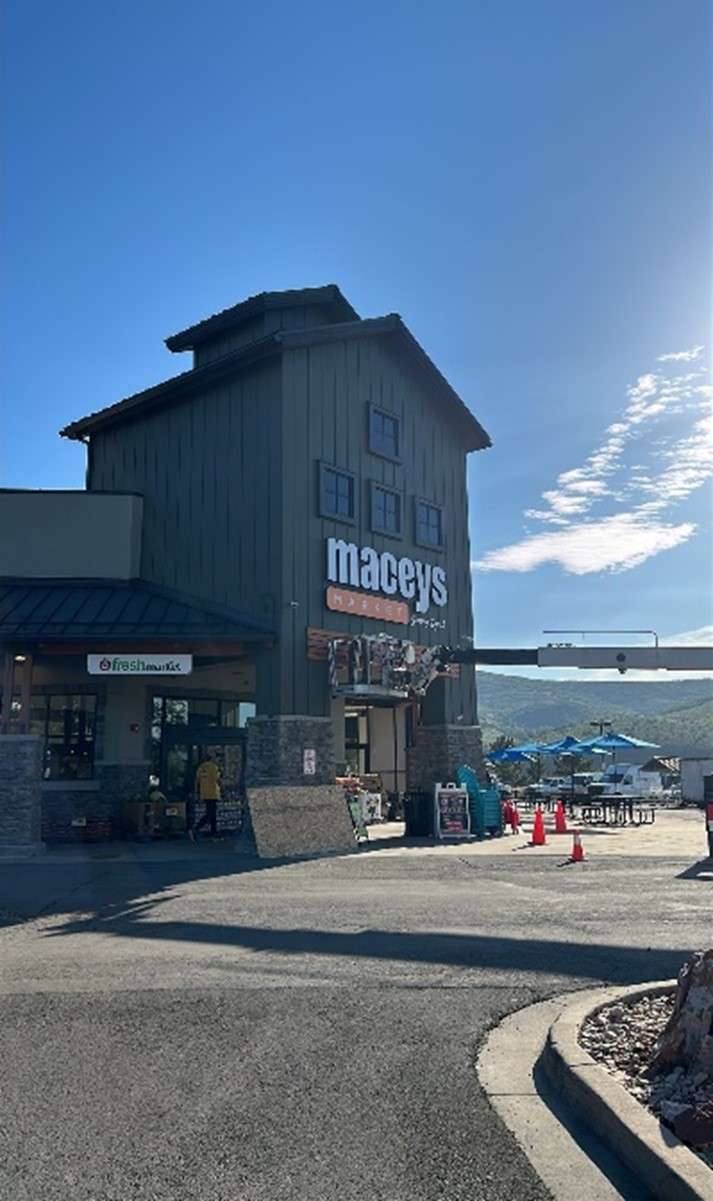 To ensure the changes align with customer preferences, the Associated Retail Operations (ARO) team collaborated with Associated Food Stores' marketing and design team to conduct extensive research, including surveys and focus groups.

Led by Creative Director Wayne Dalton, the design team developed options to enhance the logo, typefaces, colors, and textures consistently used in-store and in marketing efforts. The goal is to maintain the brand's greatness while embracing modern trends.
The new elements will be fully unveiled at the Jeremy Ranch store's re-grand opening, anticipated the nearly complete remodel being finalized now. The team is excited about the process and is committed to providing customers with a phenomenal experience that aligns with the updated brand.
Team members and retailer are encouraged to watch StoreLink and Team News for updates, including photos and videos of the upcoming grand opening and corresponding events.