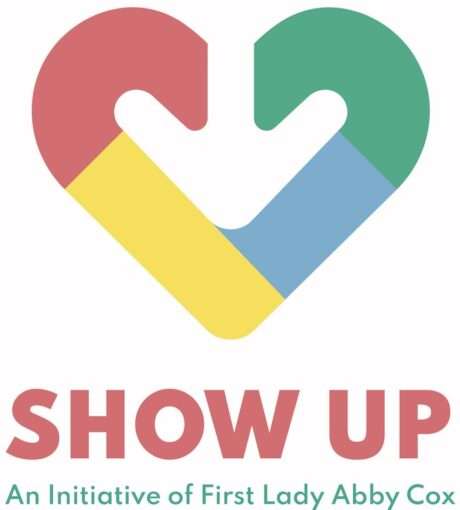 Media Advisory
February 17, 2022
Contacts:
Kirsten Rappleye
Office of the First Lady
rappleye@utah.gov
801.505.1457
Sarah Pettit
Associated Food Stores
scpettit@afstores.com
801.916.1070
First Lady Abby Cox to host legislative spouses for
"Reaching Across the Aisle" service project
17 newly arrived refugee families will grocery shop with legislative spouses at Associated
Food Stores in three locations
What: As part of her #ShowUpforService 1,000,000 acts of service initiative, Utah First Lady Abby Cox has invited spouses/partners of members of the Utah Legislature to join her for a service project called "Reaching Across the Aisle". Participants will assist recently arrived Afghan refugee families as they learn to navigate grocery shopping in their new communities.
The event will take place at three locations simultaneously (Maceys at Parleys Way, Maceys at Draper Parkway and Maceys in Provo), with the First Lady and Gov. Cox joining Associated Food Stores CEO Robert Obray at the Parleys Way location. Each refugee family will fill carts of groceries with items of their choice valued at $450 each, donated by Associated Food Stores as part of their commitment to serving communities.
Who:
● First Lady Abby Cox
● Gov. Spencer Cox
● Robert Obray, CEO of Associated Food Stores
● Legislative spouses (40+ anticipated between three locations)
● 17 refugee families
● Refugee services representatives
When:
Friday, February 18th, 2022
10:00 a.m. to 11:30 a.m.
Media availability at 10:45 a.m.
Where:
Media is specifically invited to observe at the Parleys Way location at:
2040 South 2300 East
Salt Lake City, UT 84108
Visuals:
● First Lady Abby Cox, Gov. Cox and legislative spouses working with refugee families.
● Associated Food Stores team members assisting refugee family members.
● Full grocery carts of items donated to refugee families.
Notes:
● Each of the participating refugee families have provided permission to be filmed/photographed, and each location will have 3-4 translators available on site.
● Legislative spouses will be given a list of commonly requested items by refugee families, and will assist refugee families as they navigate an American grocery store (some for the first time). Refugees are able to select items they desire, and will have the opportunity to create bonds with legislative spouses.
# # #