AFS Leaders Praise Team and First Responders After Fire
On Wednesday, February 16 there was a fire at the Taylorsville Macey's location.   
All team members and guests exited safely and store safety systems functioned as designed. The store leadership team acted quickly and helped to evacuate the store safely.  
"We are incredibly thankful for the quick action and help from multiple local fire departments," said David Rice, president, ARO. "We thank the Taylorsville store team, Steve Skinner, Steve Miner, Russ Hatt, Chris Otteson and their teams, the ARO support team, Chris Sheard, asset protection as well as the marketing/communications team for their urgent assistance."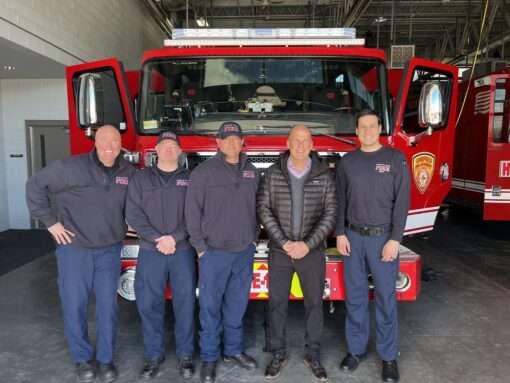 The store was temporarily closed but opened the next morning at 8 a.m. Minimal damage occurred to the interior of the store with minor product losses although the eating area will remain closed for the time being. The damage to the front of the building will be covered until full repairs take place. The fire department is investigating the cause of the fire and plans are underway to fully repair the damage. 
The following day, Bob Obray, president and CEO, AFS, visited the Taylorsville store and met with the store team. 
"We have a great team there, as well as all the others across AFS that helped out in a time of crisis," said Bob. "I wanted to thank the Unified fire department for all of their help. The store prepared some platters of fresh cookies and I delivered them and talked to the firefighters who were there last night. They saved us and I wanted them to know how much we appreciate them as first responders."