Last year will be remembered as a year of record-setting results for AFS as a whole and for many departments and teams. A primary example is the incredible success of AFS Exclusive Brands. In the last three years, Exclusive Brands sales are up more than 40 percent and total more than $402 million. In 2022 alone, sales rose nearly $80 million or close to 25 percent.
"Our progress in Exclusive Brands over the past three years has been simply amazing and mind blowing," said Boyd Irving, vice president of Exclusive Brands. "It's remarkable what we can accomplish as we embrace an initiative and come together as a 'One Associated' team."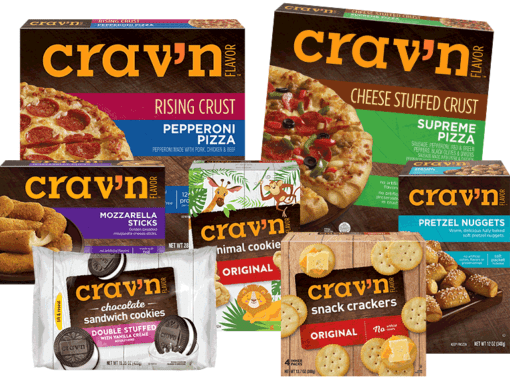 While sales were up across many of the company's Exclusive Brands, several stars stood out as particularly impressive. With amazing appetizers, mouthwatering pizzas, scrumptious cookies, frozen desserts and breakfast sandwiches, cozy comfort food and much more, Crav'n Flavor has taken off as an important part of AFS' brand portfolio. Crav'n Flavor sales exceeded $8 million dollars with a 109 percent increase.
Two other brands, whose names and brands were created and developed at Associated Food Stores, are also shining examples of 2022 success. Beehive Bread & Pastry Co., from the bakery department, saw explosive growth last year. Additionally, Red Button Vintage Creamery continues to grow toward becoming a $10 million brand. Along with the remarkable popularity of Red Button Vintage Creamery ice cream and pie, Boyd and the Exclusive Brands team have expanded into seasonal and everyday candy. In 2023, plans include growth into gourmet popcorn, new sorbets and possibly cotton candy.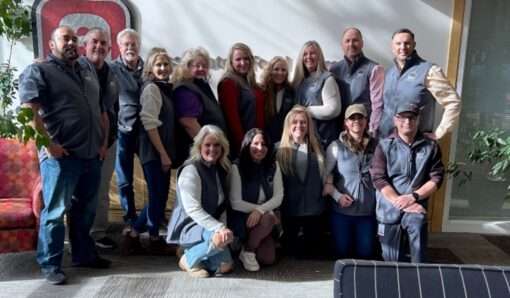 "We look forward to what 2023 brings to our Exclusive Brands family," said Boyd. "We will be bringing on some new and exciting brands to add to our portfolio that will allow us to have Exclusive Brands throughout all departments in the store."
Boyd and the many others who contribute to Exclusive Brands' success understand that continual progress is required to remain vibrant.
"We must stay innovative, trendy and talk to our customers differently when it comes to our marketing and advertising tactics for Exclusive Brands," said Boyd. "We must be on the forefront of new emerging trends, flavor profiles and cooking experiences. With our partnership with TopCo, our local manufacturers, our AFS membership, our AFS corporate stores and our AFS team we can continue to prevail and show our Exclusive Brands program is the best in the West!"