Seven stores, in partnership with Associated Food Stores, are conducting an exciting test of electronic shelf labels (ESL) as part of a years-long effort to enhance shelf-edge communication.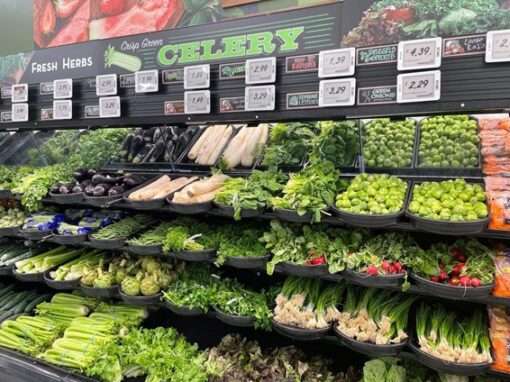 Four Kent's stores, along with Stewart's in Roosevelt, Utah, Broulim's in Driggs, Idaho and Macey's on Parley's Way in Salt Lake City, Utah are testing approximately 1,000 tags in each location. The tags were placed in all departments and temperatures, including under the misters in produce areas, to test the new technology. 
Electronic shelf labels are used to display product pricing, and other information, on retail shelves. Product details, including pricing, are automatically updated whenever a price is changed under the control of a central server.  
"Currently we have a subcommittee working on different IT/front-end Initiatives," said Chad Cameron, vice president of information services. "The group meets monthly and includes representation from IT, ARO and members who want to take on this project. We vetted out multiple providers and decided on the company Pricer for our pilot." 
Founded in Sweden in 1991, Pricer is a leading global technology company providing in-store digital solutions that enhance both store performance and the shopping experience. Through electronic shelf labels, advanced technology, such as optical wireless communication and AI, and continuous innovation, Pricer offers the foundation for in-store communication and efficiency.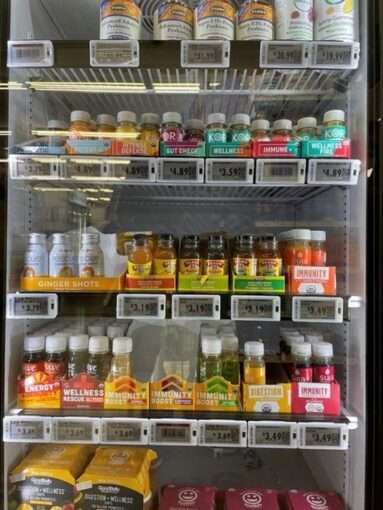 "The same logic and data that is used for Signsource is being pushed to the physical ESL tags," said Chad.  
Retail benefits include labor savings, a clean shelf look, price integrity, item "put aways" for restocking and the opportunity to pilot "pick to light" with an ecommerce provider. Pick-to-light (PTL) is a light-directed order fulfillment technology that provides an accurate, simple and efficient method of paperless picking, putting, sorting and assembling orders while simultaneously lowering labor costs. 
"We're excited about the test and will report back to retail and to the team about what we learn and how we plan to move forward," said Chad. Team members are encouraged to watch Team News for additional updates on this and other key AFS initiatives.