We are pleased to announce the Exclusive Brand gift card winners for the month of July. Congratulations to our receipt drawing winners listed below!  
Winner #1 Kevin Terry (2nd time this year)
Winner #2 Cindy Risbeck
Winner #3 Amanda Diquattro                            
To claim your $50 Exclusive Brands gift card, please stop by Boyd Irving's office at the Corporate Office or see Mike Fischio at Farr West.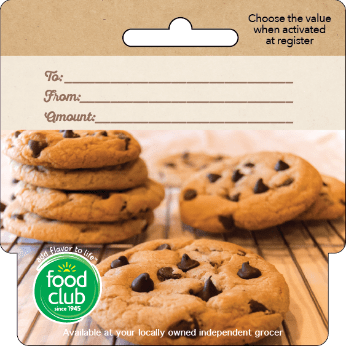 Want a chance to win? Anyone is eligible to enter the drawing! Next time you go grocery shopping at your local AFS store, purchase $25 in product, $5 of that $25 must include Exclusive Brand items and keep your receipt. Write your full name and employee number somewhere on it and drop it in the contest box at Farr West or the SLC offices. 3 lucky team members each month will win a $50 gift card to help pay for their groceries on their next shopping trip. If you are not aware of all brands that fall under our Exclusive Brand assortment, feel free to stop by the Exclusive Brand Wall of Fame outside the buying offices to identify and learn more about our Exclusive Brand program. You can also review the same employee education materials on StoreLink/Exclusive Brand page under Employee Education tab.  
Thank you for your support and loyalty in buying our high quality, affordably priced Exclusive Brand products.  
Here is a list of all the lucky winners by month this year.  
Month

 

Team Member

 

January

 

 

Guen Hedden

 

Kevin Terry 

Jennifer Hawkes 

February

 

Lon Herget

 

Nate Laver 

Shane Barker 

March

 

Patrick Johnson

 

Greg West 

Jessica Barker 

April

 

Suzanne Bitter

 

Adrienne Croy 

Damon Fischio 

May

 

Mike Paulsen

 

John Bruderer 

Terrie Beard 

June

 

Tammy Marlowe

 

Dave Hermansen 

Patrick Johnson (2nd time)