Dick Winegar, founder of Dick's Market in Centerville and Bountiful, passed away on May 23 at age 99.  
Funeral services will be held Monday, June 5, 2023, at 11 a.m. at the Foxhill Ward Chapel, 200 S. Eagle Ridge Blvd, North Salt Lake, Utah. A viewing will be held Sunday, June 4 , 2023, from 6-8 p.m. at Russon Mortuary, 295 N. Main St. Bountiful, Utah and from 9:30-10:30 a.m. prior to the funeral service at the Chapel. Interment: Bountiful City Cemetery. Services will be streamed live on the Russon Brothers Mortuary Facebook page and on this obituary page. The live stream will begin about 10-15 minutes prior to the service.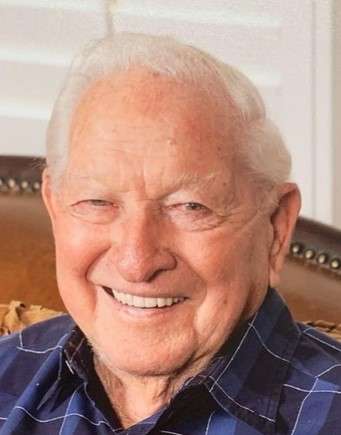 https://www.russonmortuary.com/obituaries/richard-dick-winegar 
In 1967, Dick Winegar realized his life-long dream when he opened Dick's Market in Centerville, Utah. Since that time, Dick's has developed a reputation for combining world-class service with the very best products. In the early 90s, Dick began looking for another location to share the success of the Centerville store. After some time, a location in South Bountiful was selected and in 1996 construction began on a beautiful new store. Dick's Market in Bountiful opened its doors for business in November of 1996 and like the store in Centerville, has become one of the most successful grocery stores in the area. Always in the lead when it comes to offering new benefits to its guests, Dick's Market was the first grocery store in Utah to have an in-store bank. Both stores continue to thrive as they proudly carry on the traditions Dick began so many years ago. 
In November of 2002, Dick's Market was purchased by Associated Foods Stores. In July of 2012, the original Centerville location moved to a larger and more convenient location on Parrish Lane, allowing it to better meet the needs of the community.