Utah's vibrant grocery landscape is adorned with a gem that has shone brightly for three and a half decades. Davis Food and Drug, an esteemed member of Associated Food Stores, proudly celebrated its 35th anniversary last week, a remarkable milestone signifying years of dedication, community engagement and a commitment to delivering exceptional service. Davis Food and Drug has locations in Vernal, Roosevelt and LaVerkin.
Founded by Jim and Debbie Davis, the grocer's story is one of humble beginnings, family values and a relentless pursuit of exceptional service.
The legacy of Davis Food and Drug began in 1988 when Jim and Debbie Davis, following a move from Jackson Hole, Wyoming, acquired two former Safeway/Farmer Jack grocery stores in Vernal. Back then, the stores bore the name Davis IGA Super Centers. Over time, their dedication and vision led to transformative changes, including a change of name and an expansion of their offerings.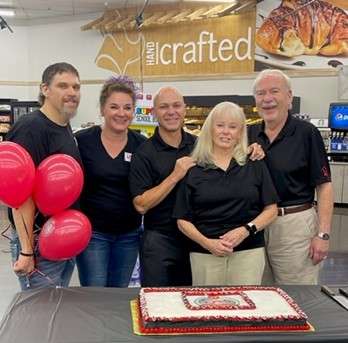 In 1993, a major remodel was undertaken, resulting in the addition of 10,000 square feet to the Vernal store. This expansion brought deli, bakery and floral departments along with an expanded service center—enhancements that reflected the Davis family's commitment to enhancing the shopping experience. Their efforts were acknowledged in 1996 when Davis IGA was awarded the prestigious Business of the Year title by the State Chamber of Commerce for the northeastern area of Utah.
The spirit of progress continued in 1999, when the Roosevelt store underwent a significant remodel, resulting in the transformation of various departments and the centralization of the floral department, which became a striking focal point. Throughout these years, the grocer's name evolved from Davis IGA to Davis Jubilee, before settling into the current and iconic name of Davis Food & Drug.
A pivotal moment in the journey occurred in 2009, as Jim and Debbie's sons, CJ and Lee, joined the family business. With their addition, the circle was complete, firmly establishing Davis Food and Drug as a cherished family-owned and operated establishment.
"The Davis family is a joy to serve," said Taunia Fackrell, lead bakery/deli specialist. "It is so rewarding to work with such wonderful people who care so much about what they do."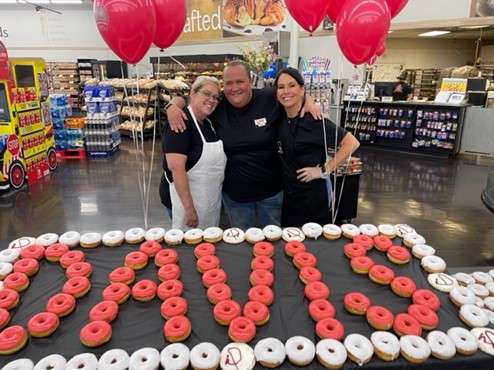 As Davis Food and Drug celebrates 35 years, it remains a testament to the values of dedication, community and family.
The grocer's enduring commitment to delivering excellence and fostering a sense of belonging among store guests continues to light the way for generations to come.
"What truly sets Davis Food and Drug apart is its impressive dedication to serving the community," said April Rice, vice president of retail services, Associated Food Stores. "Whether it's adding innovative offerings, participating in charitable initiatives, or one of hundreds of other improvements, the teams at Davis Food and Drug have been an active participants in uplifting the neighborhoods they serve. We are proud to have them as one of our member owners."