As part of the Food Marketing Institute's (FMI) executive leadership awards, Bob Obray was posthumously honored last week with the Herbert Hoover Award for Humanitarian Service. Travis Boman, chief financial officer, Associated Food Stores, accepted the award on Bob's behalf.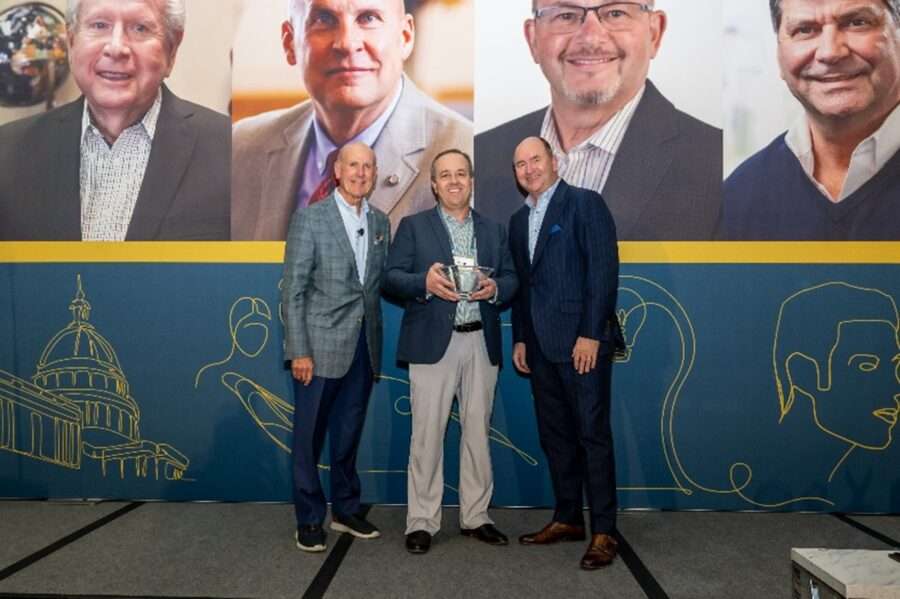 "I was honored to represent the company at the event," said Travis. "It was an incredible experience to interact with national industry leaders who interacted and knew Bob. Their respect for him and for his legacy was very meaningful and I'm grateful for the opportunity."
"The recipients of the 2023 Executive Leadership Awards constitute a masterclass in food industry leadership," said FMI president and CEO Leslie G. Sarasin. "Their time-tested skills and cultivated expertise promoted food industry growth and gracefully elevated the industry's profile, even when faced with the toughest economic environment in 40 years."
FMI shared the following statement about Bob's positive impact:
Herbert Hoover Award for Humanitarian Service
Bob Obray, CEO, Associated Food Stores (posthumous)​
After a lifetime of people-first progress and food retail success, the late Bob Obray raised the bar for humanitarian leadership and left an inspiring legacy of executive management best practices. In similar fashion to the "Great Humanitarian" Herbert Hoover, Obray led Associated Food Stores with the dual aim of maximizing consumer satisfaction and uplifting communities in need. During his 18-year tenure with the company, he consistently pushed for innovation and growth. As senior vice president and chief financial officer, he oversaw the development of the 2020 and Beyond Plan, which analyzed every facet of business at Associated Food Stores to identify opportunities for improvement. He also authorized generous donations to the Utah Food Bank, Primary Children's Hospital, Muscular Dystrophy Association and Make-A-Wish Utah. Obray was fiercely committed to the strength of the independent grocer, customer care and collaboration among his industry peers. At the time of his passing, Obray was a vocal participant in FMI's Wholesaler Share Group and an active member of FMI's Board of Directors.