Be in the Know About the Latest Show  
The bakery and delicatessen holiday food show took place on July 14 at the Mountain America Expo Center in Sandy, Utah. Retailers and team members representing more than 200 stores from across Associated Food Stores' (AFS) service area gathered to learn, taste and order for the 2022 holiday season.
"The show is an incredible representation of what holiday solutions are available from Halloween to Thanksgiving to Christmas to Valentine's Day," said Taunia Fackrell, lead bakery/deli specialist. "The show makes it possible for retailers to prebook all of their holiday items and we are so excited for the opportunity we had to see them in person."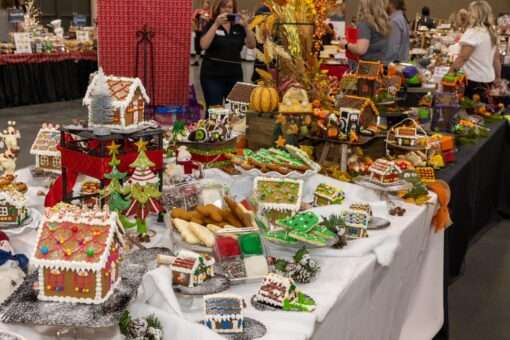 Show attendees experienced a huge gingerbread display and vendors went all out to display the best and most profitable ways to make the most of the holiday season.  
"In the bakery, we were excited to share so many things, including our new bar program with bakery teams," said Taunia. "We have four varieties that we're confident will sell extremely well with Rice Krispie, butterscotch, peanut butter and sugar cookie flavors available." 
Bakery team members also experienced dozens of decorated cakes, cupcakes and other delicious treats that bring smiles to customers' faces all season long. 
On the delicatessen side, there is an equal amount of enthusiasm, particularly with the introduction of centralized production items from partner Tall Hat. With ever-increasing labor challenges, along with continual needs for scale and consistency, the AFS and Associated Retail Operations (ARO) delicatessen teams have launched a new centralized production initiative this month and the offerings were highlighted at the show.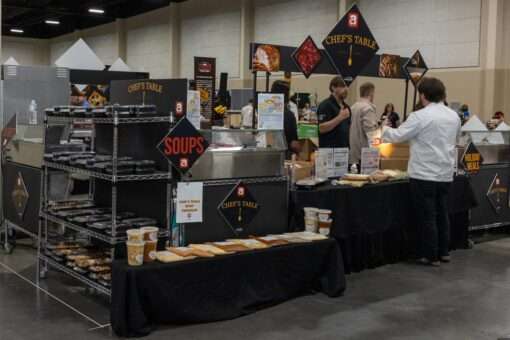 Centralized production facilities, sometimes called commissaries, are commercial-grade cooking and storage companies utilized by food service providers for large-scale product preparation and storage. Many team members from AFS and ARO have worked diligently to offer cheeseballs, salsa, soups, meal kits and more through the new effort. 
"We were super excited to see so many retailer and team members," said Taunia. "All the department leaders from ARO attended and we were able to see so many independent-store retailers and team members as well. It truly was an incredible event and we're confident it will pay dividends over the coming months."