Associated Food Stores (AFS) recently accepted the Platinum award from the Utah Worksite Wellness Council (UWWC), recognizing its commitment to employee wellness. This prestigious accolade highlights AFS's dedication to fostering a culture of well-being within the organization.
"We express our gratitude to the UWWC for acknowledging our efforts and share our enthusiasm for prioritizing the health and happiness of our employees," said Danielle Healis, wellness facilitator at AFS.
The UWWC Healthy Worksite Award holds great significance in Utah's corporate landscape as the recognition validates the company's ongoing commitment to promoting the overall well-being of team members.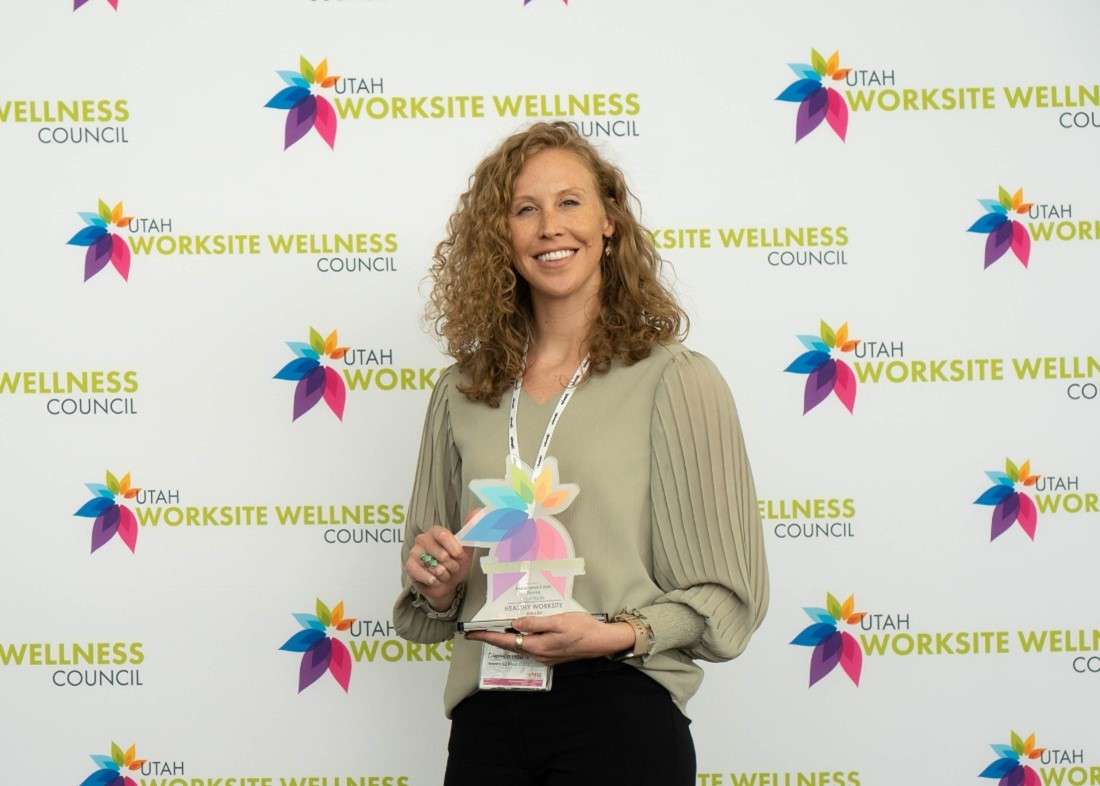 At AFS, a healthy workforce is a key to success. Through comprehensive wellness initiatives, the company encourages positive lifestyle choices and provides resources that support physical, mental, and emotional well-being. Receiving the Platinum award from the UWWC is a testament to that dedication.
"We extend our heartfelt appreciation to our dedicated employees and supportive executive team whose efforts have been pivotal in achieving this prestigious honor," said Danielle. "Team members' hard work and commitment to their own well-being has played a significant role in our success. We recognize and value the contributions, ideas, and passion they bring to Associated Food Stores. Our employees are the driving force behind our accomplishments and we deeply value their commitment to our organization's mission.
Danielle continued, "Our employees' well-being remains a top priority for us. We are committed to investing in their development, supporting their growth, and fostering an inclusive and supportive work environment. As we celebrate this remarkable achievement, we express our deepest gratitude to each member of our team for their exceptional contributions. Together, we will continue to create a brighter future for our employees and the entire Associated Food Stores' family.