AFS to Harness Power of Personalization
On May 23 and 24, Associated Food Stores held a major gathering where AFS retailers and representatives from IT, marketing, shopper data, category management, and many other departments met to evaluate some of the latest technology providers supporting advanced loyalty and shopper personalization.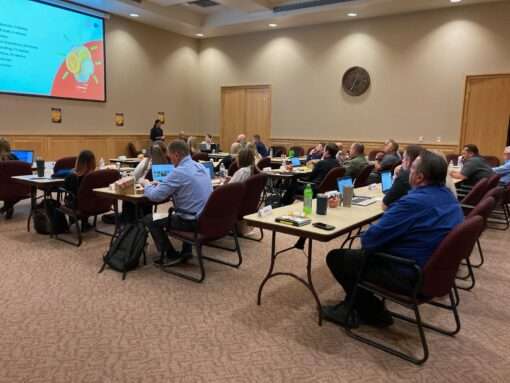 Shopper personalization is a philosophy that places the shopper as the focus of an organization. In practice, it is about 1) using shoppers' data to make better decisions, 2) providing shoppers with more meaningful solutions and experiences as we learn more about them.
Shopper personalization gives AFS, and its retailers, many important opportunities including placing high emphasis on Exclusive Brands as a core differentiator with shoppers.
As one can see by the number of groups involved, using shopper data more effectively will impact many processes and areas within the company in exciting new ways. Some examples of how this information could be used at AFS include assortment decisions, merchandising, buying, etc. Each of the technology providers that presented offered unique and impactful solutions that AFS could adopt to help the company progress in this important area. 
The AFS retailers involved in the event included Blair's, Broulim's, Lee's, Mack's Market, Davis Food and Drug, and Midway Market. Brandon Yule with Blair's Market said, "This was an amazing opportunity, and I am very excited. As a retailer, it is awesome to see AFS involving retailers in these conversations and helping to guide AFS' future shopper technology direction."  
Brandon is the chairperson of the committee leading the charge on this strategic initiative. 
I want to thank all the retailers who have dedicated time to being involved in this initiative,"
said Bob Obray, president and CEO. "It is critical for our company and retailers to find ways to better connect with and serve our shoppers." 
With the right shopper personalization tools in place, AFS and its member retailers could send specific shoppers, or groups of shoppers, relevant promotions and content during key times in a week. For example: 
Price-sensitive shoppers might receive a weekly ad email or text (depending on their preference) featuring specific items they usually buy.

 

Health-and-wellness shoppers might see a Facebook post or text message sharing a variety of new and exciting Full Circle offerings along with relevant recipes.

 

Young families might receive a Friday Family Night meal deal offer including a variety of Crav'n Flavor and other promoted snack products to help them enjoy a fun and relaxing evening together.

 
The key is each of the examples above is they would be data-driven. AFS would use shopper data to identify the most relevant events, promotions, and other related content and only send it to shoppers who care about them. Team members and retailers are excited about exploring this new opportunity. Watch for updates on StoreLink and in future issues of Team News.