Jell-O, the beloved 126-year-old gelatin and pudding dessert brand, has undergone a modern rebranding, including a new logo and updated packaging. The brand, synonymous with fun and deliciousness, has maintained a rich heritage and continues to captivate consumers with its jiggly treats. The rebranding initiative by Jell-O and its parent company Kraft Heinz seeks to capture the essence of "jiggly fun" while embracing a more vibrant future.
The Midwest, especially Utah, has long held a love for Jell-O, and this connection has been the source of many jokes and references. Utah's affinity for Jell-O led to its designation as the official state snack in 2001, backed by its notable per capita consumption.
The link between Jell-O and Utah can be attributed to several factors. Jell-O's 1964 slogan emphasized its lightness, easy consumption, and modest, affordable nature. This unassuming appeal resonated during times when finances were tight. In Utah, where large families were common and frugal practices prevailed, the vibrant and budget-friendly qualities of Jell-O found a receptive audience.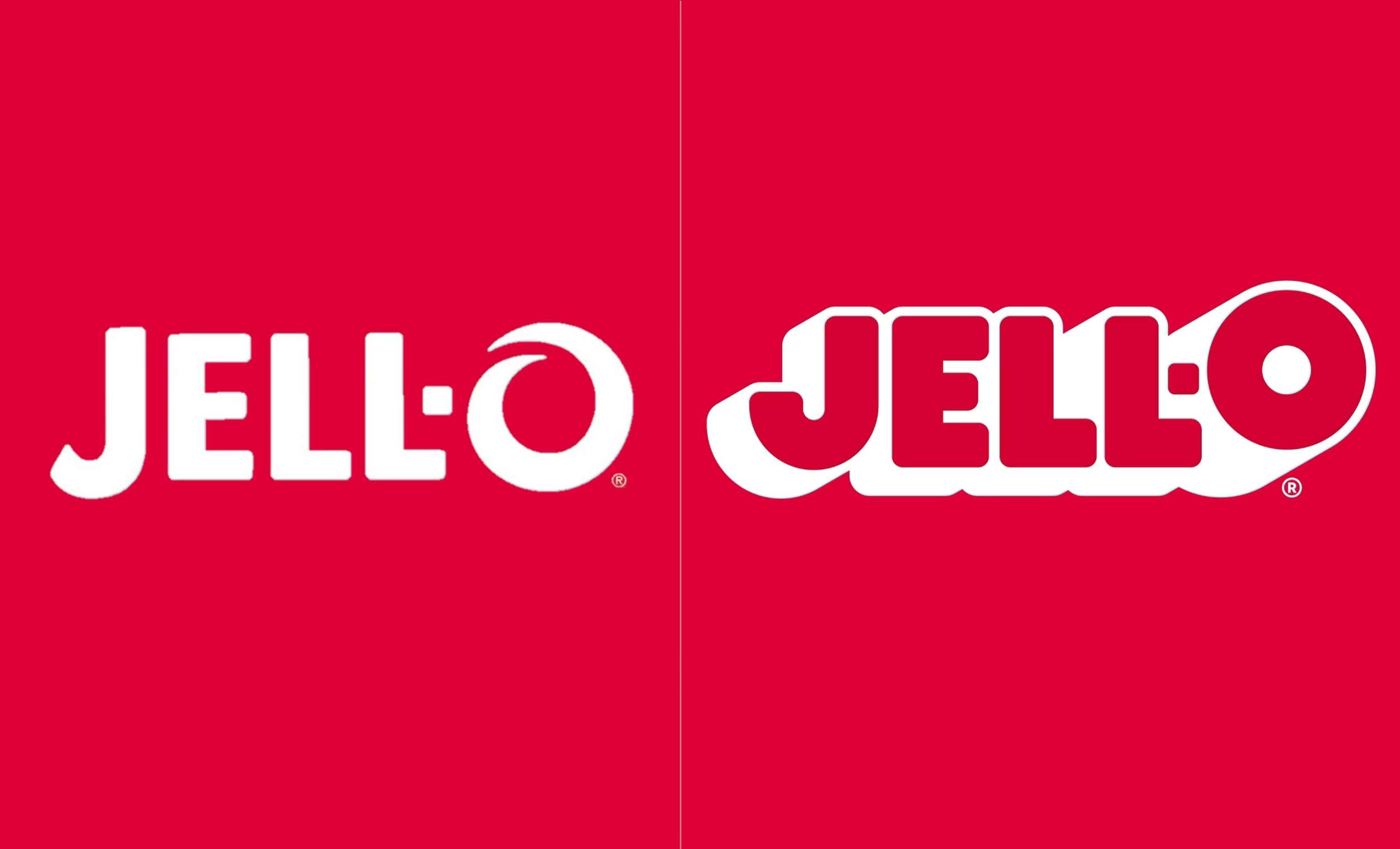 Jell-O is now hoping to push forward into the future. The new logo, described as "loud, proud, and simple," introduces a bold graphic drop shadow, with increased emphasis on the letter "O" now transformed into a playful circle. The iconic bold red color of the Jell-O logo remains intact. The redesigned packaging shifts from literal depictions of products to imaginative and playful illustrations of potential creations, showcasing the sensorial delight of Jell-O's flavors.
Wayne Dalton, the creative manager at AFS, weighed in on the brand changes.
"Changing such a well-known brand is always a challenge, and I would love to have been a fly on the wall in the marketing boardroom when they proposed it.  I'm sure there was some debate about losing the 'swoosh-O'. That said, every brand has to adapt, and I think Jell-O has done a nice job with the update.
"They seem to have kept the fun and playful feel while giving their new logo a fresh bold look. The lettering almost feels like a cup of Jell-O, complete with a wiggly O at the end. It's simple, but bold, and I really like the use of the white block behind the lettering, especially when you see it on colorful packaging."
The mark really stands out in the implemented examples I've seen. Whenever I see a logo, I always explore in my mind what I might have tried to do with it vs. what was done. Given the opportunity, I might have explored some additional playful elements, but I think where they landed is solid, and will have a long life span of relevance, while keeping the general feel of the brand. Here in Utah, I'm sure we will quickly be familiar with it as it's the Jell-O capital of the world."
Read more here.