In the grocery business, there are individuals who not only dedicate their careers but their lives to serving others. Todd Berrett, the current store director at Macey's in Lehi, is one such individual. Celebrating his 48th anniversary with the company, Todd's journey is a testament to passion, perseverance and a commitment to service.
Todd's story in the grocery industry began in 1975 when he joined the company as a courtesy clerk at Dan's 70th South. Even in his early role, Todd's dedication and work ethic shone through. He quickly moved up the ranks, transitioning from a courtesy clerk to a stocker while in high school.
Upon graduating from high school, Todd's determination propelled him further, and he assumed the role of general merchandise (GM) manager, showcasing his ability to be responsible for a store department. His ascent continued as he stepped into the role of grocery manager, taking on greater responsibilities within the store.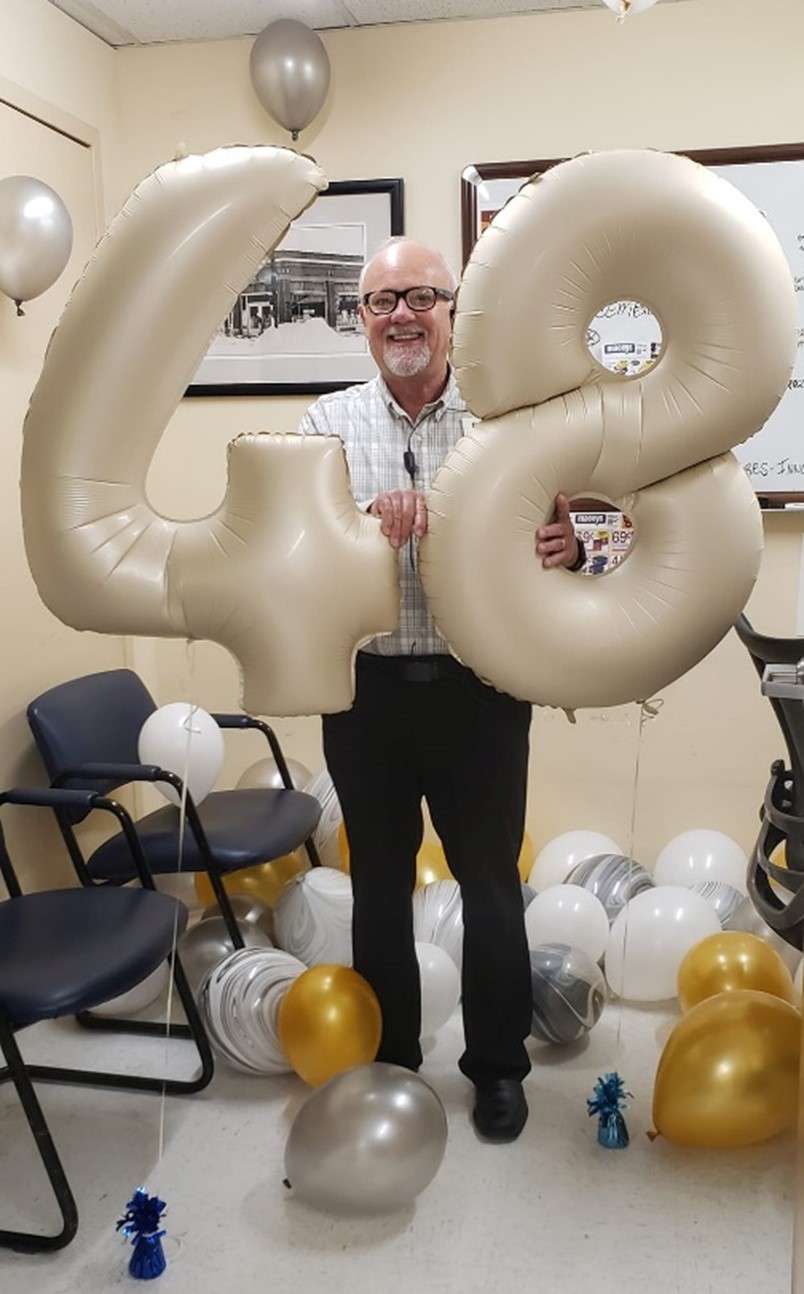 In 1988, Todd's journey took a significant turn when he was promoted to store director, overseeing Dan's on 106th South. His success in this role led to a transfer back to Dan's 70th, where he continued to make a substantial impact on the store's operations.
Todd's contributions to the company and his exceptional leadership qualities were further recognized and in 1990, he transitioned to the corporate side, initially as a GM supervisor and then as a grocery supervisor. Todd's expertise in grocery retail was further affirmed when he was appointed as the vice president of Dan's, with a primary focus on grocery buying.
In 2000, an important chapter unfolded in Todd's career when AFS acquired Dan's. Todd worked as the grocery supervisor encompassing marketing, pricing, grocery and advertising and later led the Associated Retail Stores' (ARS) sales manager team. Todd's strategic vision played a pivotal role in the successful integration of Dan's into the AFS corporate store family.
Todd served as the ARS VP of Dan's and Dick's Market for seven years, contributing significantly to the growth and success of the brand within the group of AFS corporately owned stores. His insights and leadership were invaluable during this transformative time. For the past 12 years, he has again served as a store director, bringing with him a wealth of experience, knowledge and an enduring passion for providing exceptional service to customers and coaching to team members.
"I get a real kick out of watching people achieve their goals and following the success they have," said Todd. "It's humbling to me and I enjoy the challenge of making a difference."
Todd's 48-year journey is a remarkable testament to his dedication and commitment to excellence. His story is not just one of career milestones but also of the profound impact that an individual can have on a company, its culture and its community.
"One thing I've learned is you don't have to be a jerk to have high expectations," said Todd. "People and relationships are critical for our success and that's where we really find our greatest opportunities."
As Todd celebrates this milestone, he remains an inspiration to all who have had the privilege of working alongside him, a true embodiment of the values and dedication that define Associated Food Stores.
"I have an incredible love and appreciation for AFS, for our member owners and for the entire organization," said Todd. "I feel so privileged to work for our company. I have purposely chosen to stay because of our mission and cause."