What the Yoke's Purchase of Two Missoula, Montana Stores Means to AFS 
Yoke's Fresh Markets, a Spokane, Washington-based group of grocery stores, has announced it will acquire the two Missoula Fresh Market stores.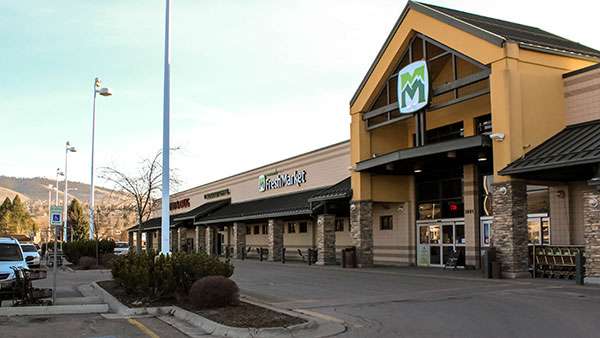 Yoke's Fresh Markets, an independent, employee-owned regional grocery chain with 17 stores, has entered into an agreement to buy the two Missoula Fresh Market locations at 3801 S. Reserve St. and 800 W. Broadway in Missoula, Montana. 
"At Yoke's, our mission is to expand our services to this new market," said Yoke's CEO John Bole. "Yoke's is excited to expand our family." 
The tentative dates for the acquisition are mid to late August. Pending final approval from the board of directors, Associated Food Stores will continue servicing the two stores. Many AFS team members are familiar with Bole as he has served as an outside board member on the Associated Retail Operations' (ARO) board for many years and brought a wealth of knowledge and perspective to the company throughout his tenure. 
"Part of our strategy with business development is to retain stores that change ownership," said Steve Miner, senior vice president and president of Market Development, Inc. "We want to keep that business within the AFS system and are excited to continue serving these stores and retaining the volume these two, 40-50,000-square-foot stores provide. We appreciate John's trust in us and anticipate continued success in these locations."  
Bole said the Missoula Fresh Markets will transition to the Yoke's Fresh Markets model. It is anticipated that team members currently working at the Missoula Fresh Market stores will be retained. There will be an increased focus on natural, organic and specialty products, especially on organic produce. Yoke's also carries Pier 39 seafood and has an in-house bakery. Yoke's was founded in 1946 by Marshall and Harriet Yoke. There are currently 10 stores in the greater Spokane area along with three in Idaho and four in the Tri Cities region of Washington. 
The Missoula Fresh Markets were established in 2015 when Orange Street Food Farm co-owners Craig Holtet and Ron Ramsbacher bought the two Safeway locations in town. Ramsbacher and Holtet will retain ownership of Orange Street Food Farm. 
"Its exciting news for everyone at Associated Food Stores," said Steve. "It allows us to continue proving ourselves and can open additional opportunities as we move forward. We are thrilled to welcome John and his team."