What Happens When Passion Meets Action 
Decades ago, when I started with Associated Food Stores in Pocatello, Idaho, I visited one of the stores furthest from our distribution center. I was in the process of getting to know the owners, learning about their stores and store conditions and looking for opportunities to help them.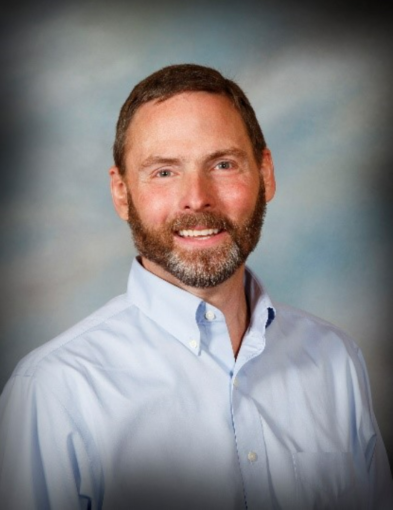 The store I visited had not received as much attention from us as it should have and my discussion with the storeowner was a good opportunity to get to know him and his operation better. After about 20 minutes, he stood up and said, "It was nice meeting you, but my truck is here and I have to go unload it." 
 I asked him if I could come back and see the condition of the load and he said, "Sure! Come on back."  While the AFS driver was backing up to the dock, the storeowner was setting up milk crates and getting the rollers out. (Back then we were still using rollers.) The driver started moving cases down the roller and within minutes I was rolling up the sleeves on my white shirt and tucking in my tie. (Yes, white shirts and ties were required back then.)  
I told the storeowner if he would call out the aisle number where each case was headed, I would help stack and wheel the products to their proper place. At the end of the third pallet, in a short down moment, he looked me square in the eyes and said, "You are here to help me, aren't you?" This comment left a lasting impression on me, but before we get there, let me share a second story from a few years later. 
I had struggled to get to know a particular storeowner. One day, I was in the corporate office and a member of the sales team in the meat/deli asked where I was headed that day. I told her Preston, Idaho.  She asked if I could detour my route and take this same store some eggs that were initially marked out but had just arrived. Of course, my answer was, "Yes."  I loaded eggs in my trunk, filled the whole back seat and even had cases of eggs in the passenger seat. I could only see out of the driver's side mirror. (Food handling has evolved since this time.) 
I arrived at the store, went in, and told the owner I had some eggs he needed. I unloaded the eggs onto a couple of six wheelers and helped him push them into the store. His egg case was empty and really needed the eggs.  He got his marking gun (Back then some stores were not scanning.) and started marking and filling the eggs. We took turns marking and filling until the job was done.   
As we worked and talked, I told him I saw many opportunities in his store to increase sales and profit.  He said, "That's funny, I was going to ask you what I needed to do to improve my store." We went on to remodel his store and set up a one, two and three-year plan for store improvements. During the first nine months, his store's sales were up 14 percent and he didn't wait for year two to arrive before moving to the next step. We are still close friends even though he has since sold his store. 
The last story I want to share came 10 years later. At this point, I had transferred to Utah and become the director over the retail services team. There was a store in Utah that wanted to remodel. I was brought in to help with their financials and to see if their pro forma (cash flow projections) would pay for the proposed changes. Long story short, we did the remodel and sales went up and again we had a very happy owner.   
Later, I received a call from the storeowner and he said, "Bob, can I ask a favor of you?"  I said, "Of course you can, anything."  He said, "This is a personal favor." He then asked if I was going on the AFS trip overseas?  I responded that I wasn't. He shared that he had a large portion of his family on his same flight and if anything happened, he wanted somebody to help the remaining family to maintain their business. It was a great honor to be asked to fill such an important role.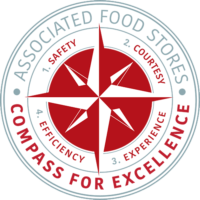 Why do I tell you these three stories?  It's because I believe in our Compass of Excellence and six values, are core guiding principles. For example, courtesy and experience from the Compass of Excellence have  provided me lifelong relationships with these owners and their families.  Our relationship is deeper than the transactional cost of goods.  Another example, from the core values is passion. I believe passion fuels the other values. We can all be passionate about having fun, about being accountable, demonstrating teamwork, having heart and doing it with integrity. 
There are thousands of examples and I'm sure each of you have stories you could share. We are an AFS family. We are "One Associated" both in business and in each other's family lives.  
A saying I have heard and believe is this: "People don't care how much you know until they know how much you care." I love Associated Food Stores. I have made it my career but more importantly, I have made it my second home. 
A great friend, a spiritual giant, an amazing personal mentor and AFS's highest leader taught me that life is more than the transaction or the sell. It's about the relationships you create. I love and miss you, Bob!  You, and so many other AFS team members, have made a lasting imprint on my life. Let's continue to care deeply about those we serve, our retailers and each other as we strive to uphold the values we hold so dear. 
Bob King  
Bob is the vice president of business development and governmental affairs and has worked at Associated Food Stores for 27 years.