Vote for Your Top AFS Stories of 2021 
The year 2021 was one that will likely never be forgotten. It was a year full of world events with sweeping impacts, extreme weather and, of course, an ongoing pandemic. The year presented one challenge after another for Associated Food Stores' (AFS) member retailers and team members, but it wasn't without its triumphs. In fact, there were dozens of accomplishments and stories that should make every retailer and team member proud.  
The following summaries highlight some of this year's top stories. Please review the many accomplishments and help name AFS' top stories of 2021 by completing the quick poll at the end of the article. Additionally, there is a place to submit any top stories not currently on the list. The results will be announced in early January.  
Record-Breaking Sales 
AFS had a banner sales year! Wholesale Operations approached $2 billion in sales by year-end. (That's a strong reflection of how the company's member-owned retail stores performed.) Corporate stores surpassed sales of $750 million. Wholesale pharmacy sales exceeded $1.3 billion this year. Those are all records!  
AFS' First Virtual Annual Meeting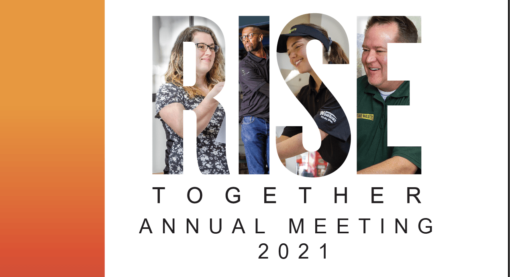 Associated Food Stores didn't let COVID keep the company from celebrating a successful year. Executive team members partnered with the marketing and communications team to host the company's first virtual annual meeting. The virtual setting allowed retailers to participate from across the company's service area making the meeting available to every member. 
Distribution Center Saves Big
The Farr West Distribution center set a Wildly Important Goal (WIG) to reduce weekly warehouse damage from $25,000 to $15,000 by Dec. 2021. Through an initiative called "The Damage Game" the distribution team decreased damage by 34.93 percent since it started the game in Week 20. They also saved $361,460 in damage compared to last year.  
In addition to the damage game, the receiving team used the same principles to develop an additional check of inbound loads and caught $1.5 million worth of damage before it came into Farr West Distribution Center. 
AFS Announces New CEO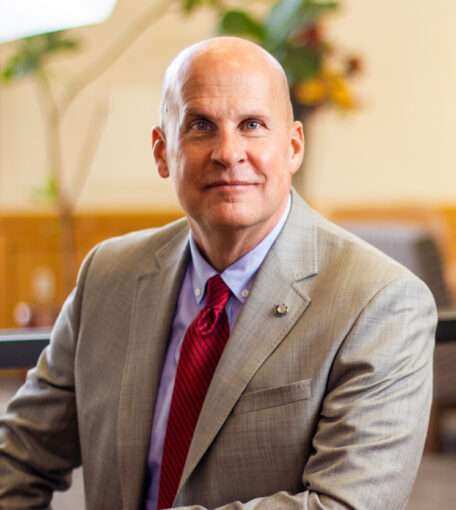 Neal Berube, chief executive officer of Associated Food Stores announced his retirement at the end of 2020. Upon Neal's departure, Robert Obray, who served as the company's executive vice president and chief financial officer, assumed the role of CEO for AFS with his first full year in 2021. 
AFS Faces COVID Challenges Head-On 
The year 2021 will always be remembered as a COVID-19 impacted year. The virus affected every team at AFS in some way. One major example is the pharmacy team. Pharmacists administered more than 100,000 vaccines for team members and guests. Team members at AFS and ARO were provided $100 incentives for receiving the vaccines. 
Berube and Peterson Inducted Into Hall of Fame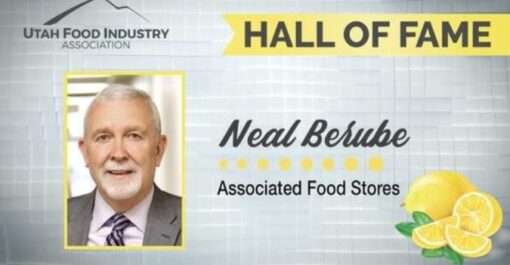 Neal Berube, former president and CEO of Associated Food Stores, was inducted into the Utah Food Industry Association's (UFIA) Hall of Fame during the organization's annual conference on October 19. Dean Peterson, former president of Harmons, was also inducted into the UFIA Hall of Fame.  
Macey's Bagger Wins Top Prize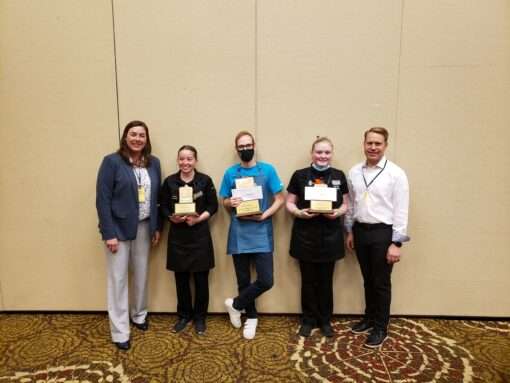 Justin Dea, a bagger from Macey's grocery store in Pleasant Grove, Utah took first place at the Utah Food Industry Association best bagger competition on October 19, 2021 at the Davis Conference Center in Layton, Utah.  
Dea battled against top baggers from around the state in an intense, but fun-filled event and will move on to compete at the national level in Las Vegas, Nevada in February of 2022. As a reward for winning, Dea received a cash prize and a grocery bag-shaped trophy. 
New Stores and Remodels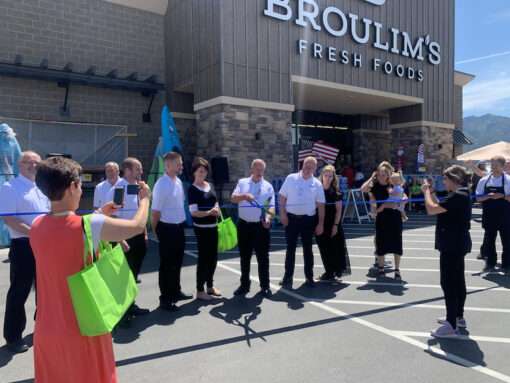 There were many stores that joined AFS in 2021 and many others that were remodeled. In fact, a dozen independent retailers across AFS' service area became members of AFS or added stores. Additionally, at least 20 stores were remodeled during the year. These remodels resulted in impressive increases in sales and made significant improvements to the products, services and atmosphere provided to store guests. 
Harvest of Hope Provides a Million Meals
Throughout November, guests at Macey's, Dan's, Dick's Market, Lin's and Fresh Market were asked to donate to the Utah Food Bank at check out and they responded—combining for a total of $242,492.09. The collected amount, which will fill multiple trailers, provides about 1,032,491 meals and is a 13 percent increase over the amount collected last year. Another way to view the success is to imagine feeding approximately 236 families of four for a year.   
Pharmacy Opens Distribution Center 
Associated Food Stores opened a new pharmacy distribution center to offer lower-cost generic drugs to its more than 600 members and affiliates nationwide. The distribution center was awarded Drug Distributor Accreditation (DDA) from the National Association of Boards of Pharmacy (NABP).  
Team Perks Increase to 10 Percent
Starting on October 6, 2021 all team members began saving 10 percent on every qualifying purchase at all ARO stores and other participating members of Associated Food Stores. 
Regional Meetings Become Retail Connections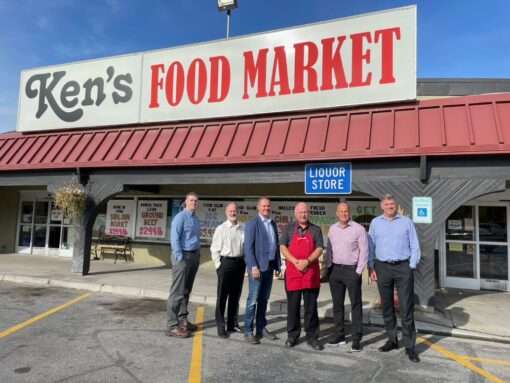 AFS has a long tradition of holding regional meetings throughout the company's trade area to ensure AFS Members and AFS Executive Team members have frequent interaction. Last year, the meetings were interrupted by COVID-19, but the events were back this year and participation was high. In addition to the meetings returning in 2021, they were also renamed Retail Connection meetings to better reflect the purpose and goals of the events.  
AFS Partners with Utah Governor to Celebrate Team Appreciation Day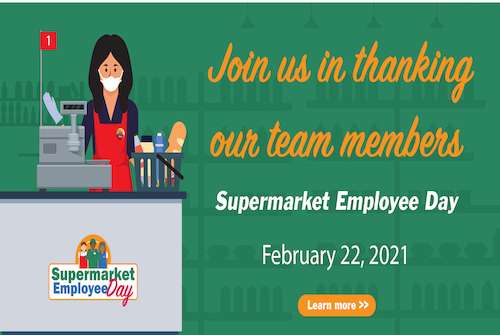 Team members at Associated Food Stores received five percent off all purchases made Feb. 22 and a thank you card with an "I'm essential" bracelet. This was in recognition of the efforts of the team who did not back down in facing the year's panic buying, hurricane winds, earthquakes and the ongoing fight against COIVD-19. 
To further recognize supermarket employees, Utah Gov. Spencer Cox signed a declaration observing Feb. 22 as Supermarket Employee Appreciation Day in the state. The governor also shared a video with words of thanks and appreciation for all supermarket employees. 
Progress on Print to Digital Transition 
With rising print costs and decreased print distribution channels, AFS created a plan to reduce the quantity of printed weekly ads. Stores were presented with exciting new opportunities to use websites, social media and other digital channels to more effectively target shoppers and position themselves for future success. 
Four Disciplines of Execution Implementation 
AFS implemented learnings from The Four Disciplines of Execution. Also known as 4DX, the proven set of principles and practices had substantial impacts in helping teams throughout the company to set Wildly Important Goals (WIGS) and corresponding lead measures to drive success. 
DailyPay 
Looking for every benefit available for current and future team members, AFS partnered with DailyPay in 2021. DailyPay makes it possible for team members to tap into already earned income, without having to wait for payday. Rolled out to the distribution center and corporate office in April, and retail locations in May, by any metric, the partnership has been a success. As of November, 34 percent of AFS team members have signed up for the service, including 65 percent of all new hires. The benefit has been vital for those needing to pay for emergencies, with a reported 26 percent of all transactions going toward food purchases. To sign up for DailyPay, team members can see their TSS or HR representative. 
Chicken Night Done Right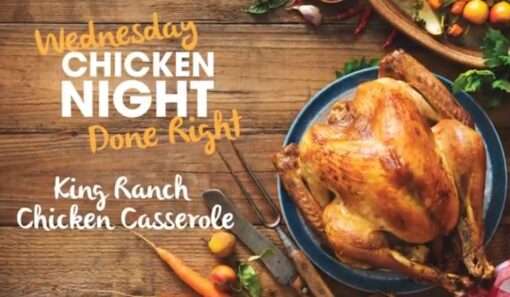 Wednesday evenings became favorites for families in 2021 as ARO and MRO retailers partnered to offer Chicken Night Done Right. Initially the promotion only included rotisserie chickens, and a 55 percent sales increase followed. An eight-piece meal was added in the third quarter of last year, and stores saw a 36 percent sales increase. For the first time in AFS-system history, our delicatessens sold over 12 million pounds of chicken in a year. Recognizing a great thing when they see it, the delicatessen team is now preparing Meal Deal Mondays, scheduled to launch in January 2022. 
Diversity Equality and Inclusion COE 
With goals of encouraging team members to feel comfortable bringing their true selves to work, and with leadership and the team to reflect our primary guests more closely, the Diversity, Equality and Inclusion COE launched in 2021. With members from all walks of life from retail, corporate offices and the distribution Center, each member of the team brings a diverse background and lifestyle. Growth in equality in leadership, adopting preferred pronouns and gender-neutral bathrooms where appropriate have been some early successes. 
ECommerce Success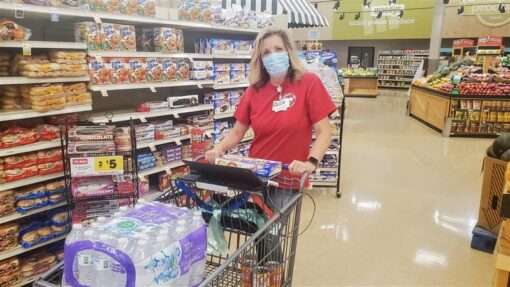 AFS had continued momentum with eCommerce and omnichannel in 2021. With the expansion of 10 new banners and an increase in total sales of seven percent from the previous year, AFS also took steps in product data improvements by adding Syndigo to its platforms with exciting advancements coming very quickly. 
Marketing Success
AFS' retail marketing + design team saw extraordinary success as they established WIGS and lead measures. For example, the group obtained more than 126 million media impressions for ARO banners. Additionally, the rewards team grew the number of rewards members to more than 760,000 members. 
Team Member Growth 
Many team members experienced growth opportunities in 2021 including several key positions and assignments. For example, Mindy Rich, who previously served as the director of center store was promoted to vice president of data analytics and consumer insights. Mindy will lead the company's efforts to identify and utilize data to better understand shopper needs. Another significant announcement was the promotion of Javier Tapia to the director over retail counselors. Javier served as lead for the retail counselor team. One of Javier's primary responsibilities is the continued development and execution of the "New Vistas" program.  
In Stock and On-Time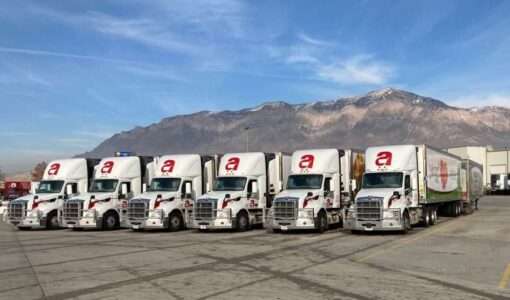 Despite worldwide supply chain challenges, AFS' procurement, buying, distribution and transportation teams kept product coming in and going out to stores in remarkable ways. With their foresight, collaboration and determination, AFS did not experience many of the challenges faced in other markets or by competitors and AFS members remained in stock on most key items. 
StoreLink/Retail Communique
In early 2021, Retail Communique was implemented to help improve communication with AFS' retail members. Prior to Retail Communique, retailers received information from several different platforms-including fax-and from several different people. Retail Communique allows stores to choose who receives what types of communication and how they want to receive it – text, email or both. Retail Communique makes sure the right information is sent to the right people. 
Retail Technology Boosts Checkout Speed
Tender-time speed was a major focus in 2021 and Retail Technology is excited about the progress made this past year. The team partnered closely with front-end teams at ARO and other stores to troubleshoot and problem solve, ensuring guests could check out quickly and easily. RORC v7, the latest version of AFS' checkstand software, is now piloting and running in all lanes at a Macey's location with promising results. RORC v7 is expected to rollout in April 2022. 
New Accounting Software
Dynamics 365 (D365) is an Enterprise Resource Planning system (ERP) capable of running every facet of many different types of businesses. AFS chose D365 Finance and Operations module to replace the current financial system, Oracle EBS, which was quickly becoming obsolete. With D365 AFS gets continuous updates in the cloud and have a robust platform that is continually improved and refined by Microsoft. 
Vote for Your Top 5 AFS Stories of 2021  here.