After an extraordinary career spanning an impressive 47 years, Store Director Brian Waddoups is bidding farewell to his role, leaving behind a tremendous legacy of exceptional leadership and dedication.  
Over the course of his extensive career, Brian's remarkable tenure included significant contributions to various organizations including Fred Meyer, Harmons, Albertson's and, of course, Associated Food Stores. He spent an impressive 30 years at Albertson's, where he honed his leadership skills and solidified his reputation as a stalwart within the industry. Following Associated Food Stores' purchase of the Albertson's stores in Utah, Brian dedicated the next 13 years to further sharing his knowledge and expertise at Dick's Market in Centerville.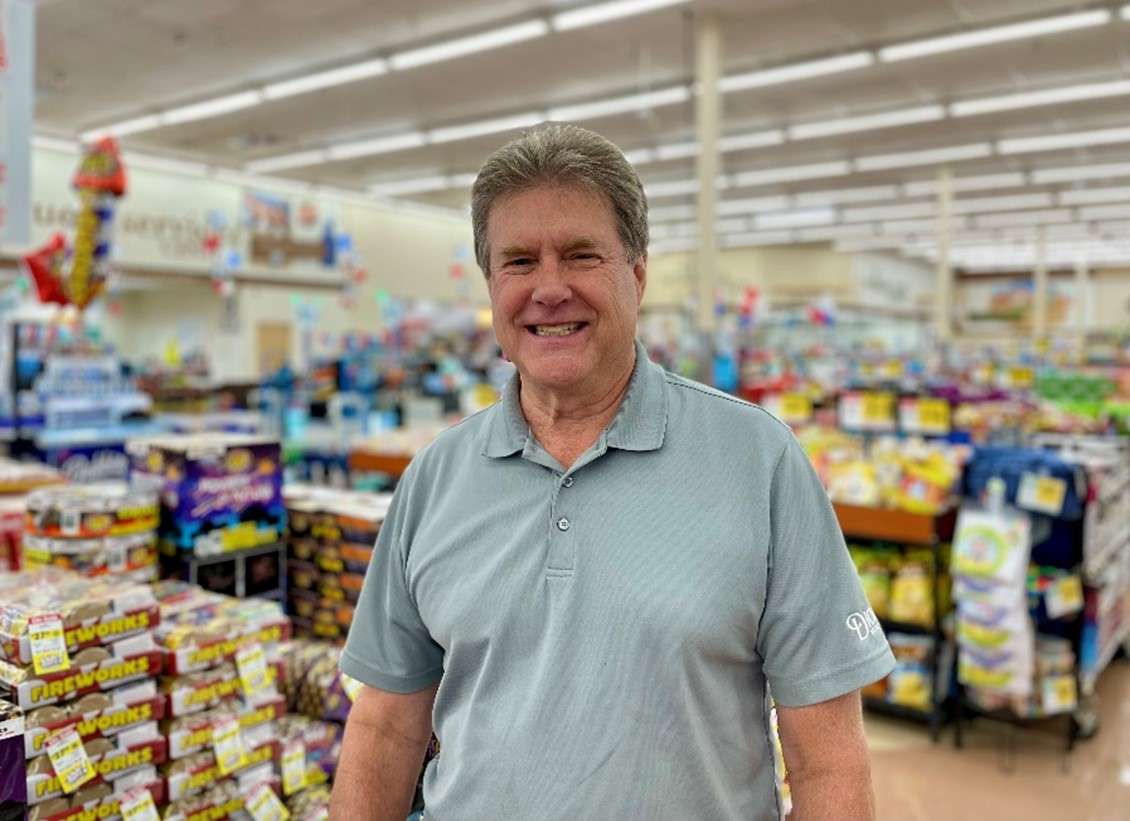 Throughout his career, Brian's passion for the grocery industry took him to various locations across the Salt Lake valley, working in stores that catered to diverse communities. His extensive experience and hands-on approach have allowed him to leave an indelible mark on each place, earning him the respect and admiration of colleagues and guests alike. 
As Brian embarks on the next chapter of his life, he has decided to shift his focus from the aisles of the grocery store to the joys of family and personal fulfillment. With his retirement plans firmly in place, Brian intends to spend quality time with his beloved grandchildren, relishing the opportunity to witness their growth and create cherished memories together. Additionally, he is excited to explore new hobbies and interests. 
As his fellow team members bid him farewell, Brian's impact on the grocery industry and the community will remain. His genuine passion for the business has left an indelible impression on those who have worked alongside him.  
"I will miss interacting with the people most," said Brian. "It's been great to develop so many friendships over the years." Like a true grocer, Brian also added, "I have also always loved building displays and watching them sell." 
Brian's retirement is a well-deserved culmination of an illustrious career and serves as an inspiration to those who follow in his footsteps. 
"We extend our heartfelt congratulations to Brian on his well-deserved retirement," said Chris Otteson, district manager. "We thank him for his invaluable service and wish him joy, fulfillment and many adventures in his next chapter of life. He will be missed, but his example will continue to inspire us."