The year 2022 was an incredibly eventful year. It was a year full of challenging world events, economic difficulties and the ongoing recovery from the COVID-19 pandemic. The year presented unprecedented challenges for Associated Food Stores' (AFS) member retailers and team members, including the tragic passing of President and CEO Bob Obray. In September, the AFS board of directors announced that David Rice accepted the position of president and chief executive officer of Associated Food Stores.
With Bob's passing and subsequent leadership changes as an obvious top story of 2022, the following are the top five other major AFS happenings for 2022 as voted by Team News readers:
1. Warehouse Modernization
Warehouse modernization is Associated Food Stores' initiative to ensure the Farr West Distribution Center remains a full-service, state-of-the-art facility both now and in the future. The multi-million-dollar project was approved by the AFS board of directors in December. Automation will play an integral role in the revolutionary project. Warehouse modernization leads to important benefits throughout the company including:
Increased speed, accuracy, and efficiency throughout the organization.
Alleviate unavoidable labor challenges.
Enhanced ability to meet the increasing demands of retailers and their customers.
Improved efficiency for retail team members. As an example, pallets will arrive based on store schematic to save both time and labor expenses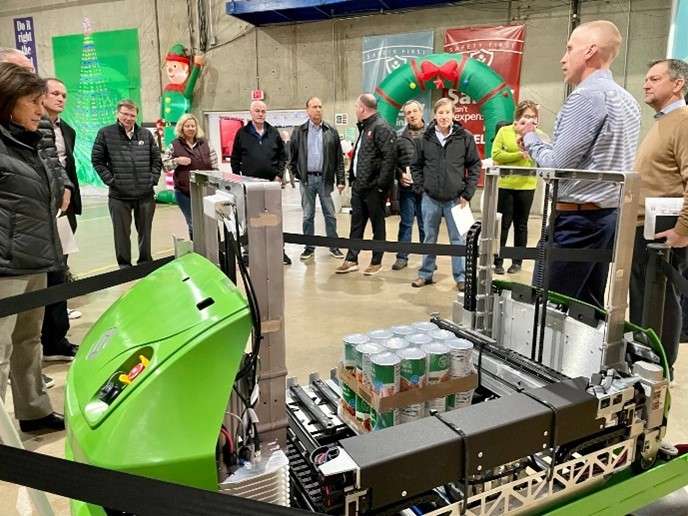 Wholesale operations exceeded $2 billion in sales by year end, demonstrating how well the company's member-owned retail stores performed. Associated Food Stores set an all-time weekly sales record in November. With more than $49 million in wholesale sales, the week's totals exceeded the previous record by $2.7 million. Year-end totals will be reflected in AFS' upcoming annual report.
3. FoodShow and Other AFS Events Return
During the time most impacted by COVID-19, Associated Food Stores cancelled some of its long-time company events to keep the team safe and healthy. In 2022, the team welcomed back many of the beloved activities that make Associated Food Stores a special place to work including the annual FoodShow and annual meeting.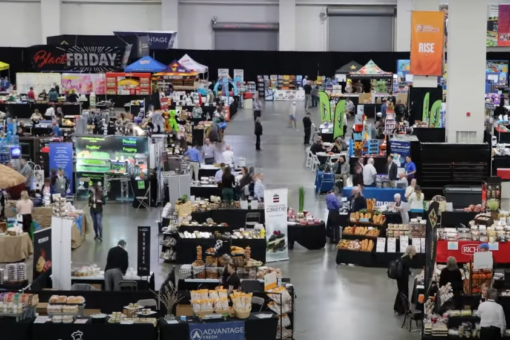 4. ARO Continues Record Success
Associated Retail Operations (ARO) continued to see records fall in 2022. ARO recently reported it was at 95.8 percent of its stretch sales goal for 2022 with expectations to achieve the goal during Christmas week. (More to come on this incredible achievement.)
5. Harvest of Hope Delivers Bounty to Local Food Banks
Throughout November, guests at Macey's, Dan's, Dick's Market, Lin's and Fresh Market were asked to donate to the Utah Food Bank at check out through the stores' Harvest of Hope effort and they responded—combining for a total of more than $240,000. In addition to these stores, hundreds of AFS member-owners also participated and the results of their contributions will add to the incredible total.