In a tradition spanning eight years, the AFS produce team once again embarked on a journey to bring the latest insights, trends and seasonal produce deals directly to AFS retail members. The Fall Produce Seminar brought enthusiasm and purpose, providing an opportunity for retailers to fortify their produce knowledge and connections.
The purpose of these annual seminars is to foster stronger bonds with retailers, and provide local training, by meeting them close to their store locations. The seminars serve as an information gateway, allowing retailers to remain current on the latest industry trends, discover exciting product offerings and access seasonal produce deals that are pivotal as the holiday season approaches.
The agenda for the Fall Produce Seminar was expansive. From essential commodity updates on key fall and winter products to an in-depth dive into shopper trend data, retailers had the opportunity to glean insights that can shape their produce strategies. Vendor presentations opened doors to exciting possibilities, while reviews of the Exclusive Brands program for both produce and floral offered a unique perspective. This year, the seminars included competition visits to enhance understanding of the marketplace.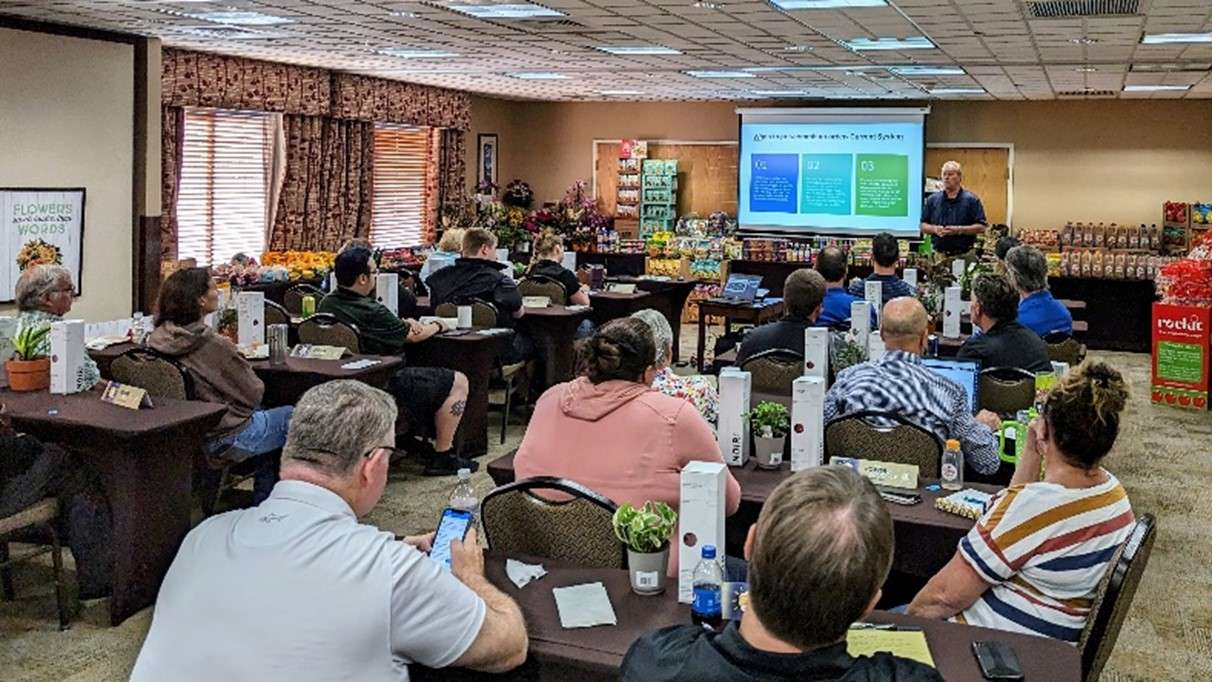 AFS is privileged to have great support from terrific vendors who contribute significantly to the success of these seminars. The company is grateful for the wonderful support of Apex Sales and Marketing, Acosta and Robinson Fresh. Their expertise and dedication add immeasurable value to the event.
The benefits of participating in the AFS Fall Produce Seminar are many. Networking opportunities within the industry open doors to collaboration and growth. Access to the most pertinent produce data empowers retailers to make informed decisions. Perhaps most enticing of all, attendees have the chance to sample some of the innovative and exciting products offered by the AFS Produce department. It's a firsthand experience of the quality and variety that can elevate their offerings to customers.
The Bozeman, Montana seminar is a series of five sessions convened across the Intermountain West. This year's remaining seminars will be held in Idaho Falls, Idaho; Farr West, Utah; Grand Junction, Colorado; and Washington, Utah. These events ensure AFS reaches retailers in different regions, making it convenient for partners to engage.
"One of the most remarkable aspects of the seminars is the opportunity they give the produce team to interact one-on-one with retail partners and produce experts," said Leigh Vaughn, director of produce. "The relationships forged during these seminar experiences are the building blocks of what AFS stands for – ONE AFS, a united community dedicated to growth and excellence."