Senator Visits Distribution Center 
Senator Mike Lee, along with some of his staff members, visited the Farr West Distribution Center on Wednesday, October 12. Senator Lee spoke with members of the AFS executive team and with team members throughout the facility. 
The group toured the distribution center on golf carts with Roger White and Glen Keysaw acting as drivers and tour guides.  
"These opportunities are important for our company," said Glen. "As we interact with government officials, we can share our concerns and ask for support for programs and initiatives that benefit our company and the grocery industry in general. Our interactions with Senator Lee were very positive and we appreciate the time he spent with our team."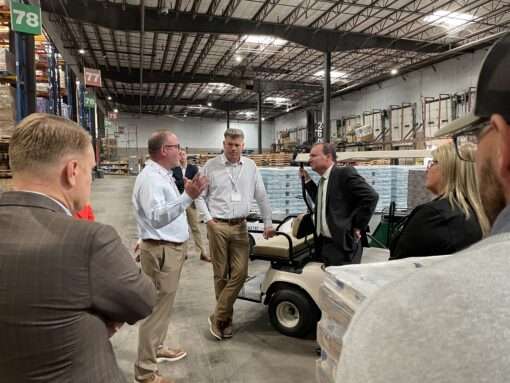 The group visited five stations to learn more about the distribution center operations. Jason Southworth led the grocery area stop and Terri Jensen led the receiving stop. Then, the group drove through the freezer area. (Senator Lee enjoyed the frozen section so much that he asked to visit twice to ensure he experienced the coldest section of the freezer.)  
Following the freezer visit, the group met Robert Ward in the banana storage area. Senator Lee asked many questions about the area and expressed gratitude to Robert and others for the care they put into ensuring product is kept in the best possible condition. The last stop was outside, in front of one of the newer white trucks. Senator Lee climbed inside and fulfilled what he called a childhood dream by honking the horn. 
Following the distribution center tour, Senator Lee visited the nearby Lee's Marketplace and visited with President and CEO Jonathan Badger, Store Director Jeff Price and other Lee's team members. Highlights included visiting the fresh departments and seeing some of the features of the backroom.  
Special thanks to Sarah Pettit (Communications), Tony Merrill (Distributions Operations), Marv Downard (Operations Coordinator) and many others for coordinating the visit and ensuring Senator Lee had a wonderful tour of Associated Food Stores' distribution center.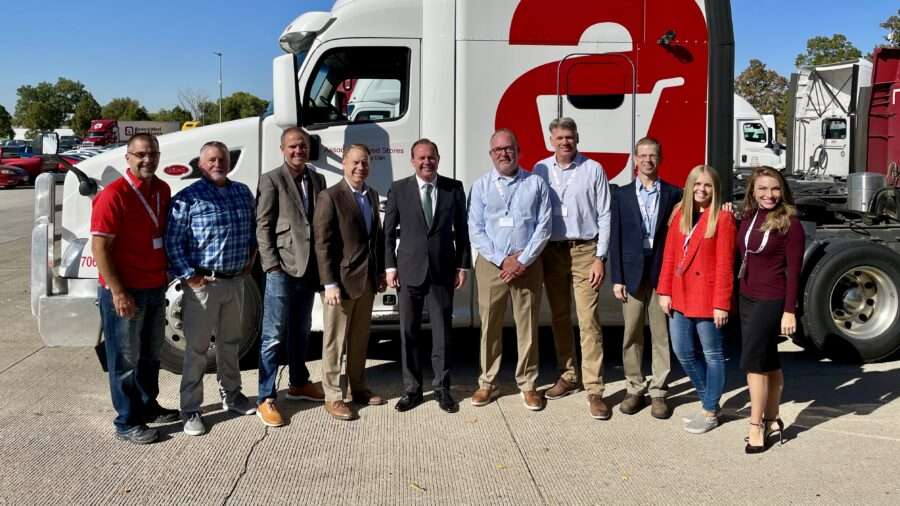 Watch November's AFStv to see the exclusive interview with Senator Lee's and get his reaction to what he experienced in Farr West.