The Exclusive Brands team, in collaboration with Topco, is making a change to Food Club potato sides. The product will keep the same great quality and price under new packaging and branding—Crav'n Flavor!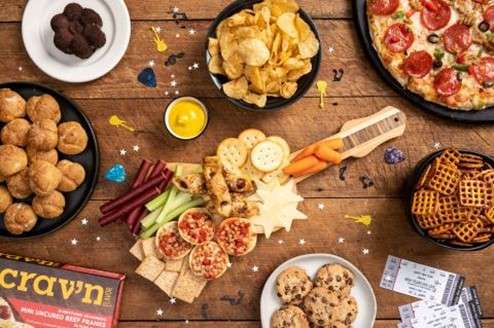 "Crav'n Flavor has continued to grow in popularity and affinity with consumers, making the brand transition an excellent move to help with profitability and consumer loyalty," said Boyd Irving, vice president of Exclusive Brands. "In addition, the transition helps Crav'n Flavor continue to grow while encouraging brand awareness and variety down the freezer aisles." 
To make it easy for store teams, all Food Club potato items are automatically being substituted to the new Crav'n Flavor packaging. This transition started this month, though items won't substitute until all Food Club inventory sells through the distribution center. 
Find a list of all the items transitioning below:  
Crav'n Flavor Description  
Crinkle Cut Fries 32 oz. 

 

Crinkle Cut Fries 5 lb. 

 

Regular Cut Fries 32 oz. 

 

Tater Tots 32 oz. 

 

Tater Tots 5 lb. 

 

Shoestring Fries 28 oz. 

 

Hashbrowns O'Brien 28 oz. 

 

Hashbrowns Southern Diced 32 oz. 

 

Tater Rounds 30 oz.

 

Hashbrowns Shredded 4 lb. 

 

Onion Rings 16 oz. 

 

Seasoned Fries 24 oz. 

 

Ha

shbrown Patties 22.5 oz. 

 

Seasoned Curly Fries 24 oz.