In delightful news just in time for Labor Day, Red Button Vintage Creamery added a savory twist to its delectable offerings. Introducing the all-new Red Button Vintage Creamery Gourmet Popcorn, a mouthwatering treat crafted with the same dedication to quality that has defined the brand.
The gourmet popcorn is a labor of love, made in small batches to ensure every piece is a burst of flavor and joy. The Exclusive Brands team has carefully selected the finest ingredients to create a popcorn experience like no other. With six irresistible flavors, there's a flavor for everyone: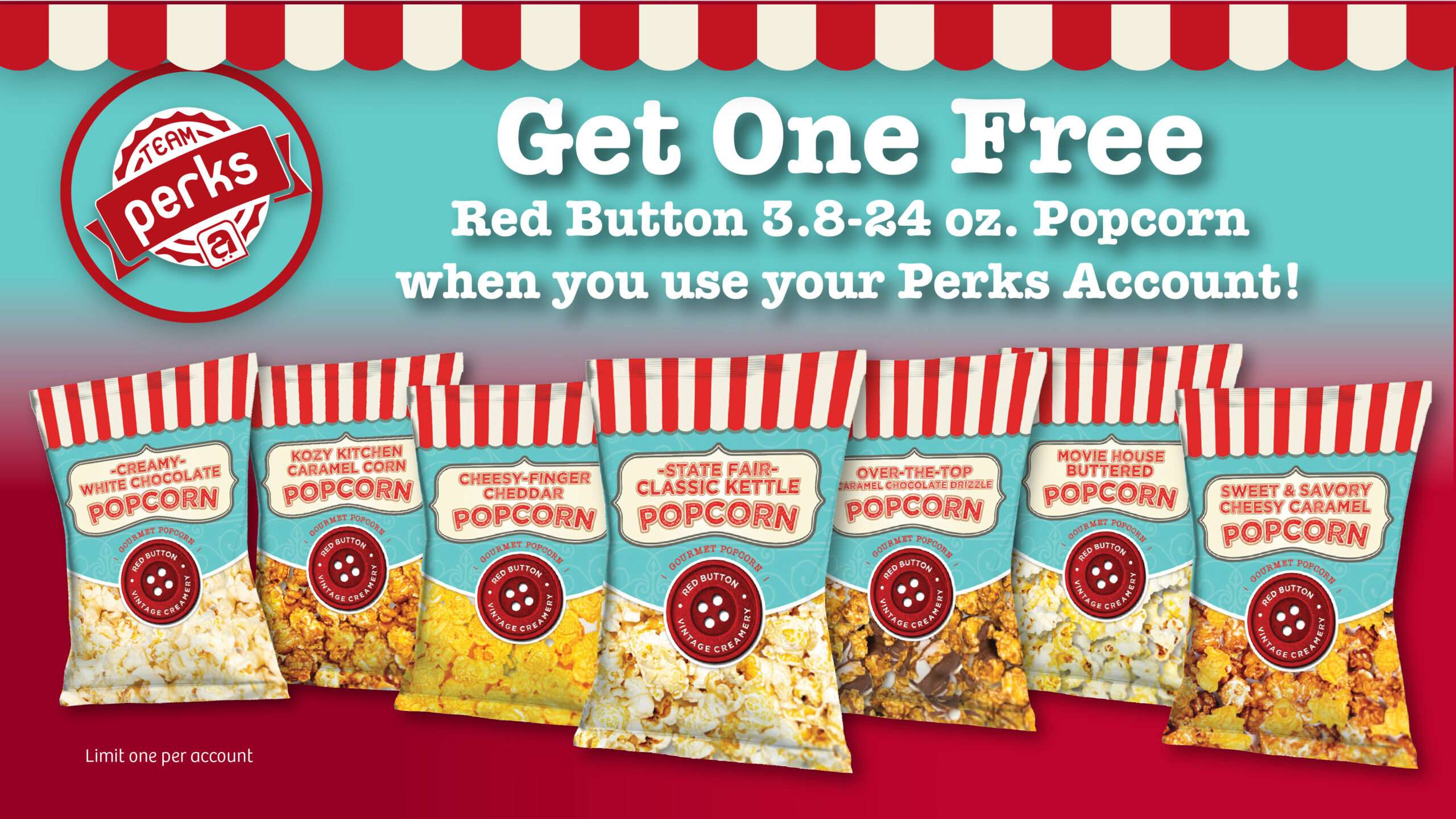 State Fair Classic Kettle: Experience the nostalgia of a classic fair with the perfectly sweet and salty kettle corn.
Cozy Kitchen Caramel Corn: Dive into the warmth of the homestyle caramel corn, a comfort food favorite.
Cheesy-Finger Cheddar: For cheese lovers, the cheddar-flavored popcorn promises a cheesy goodness that's hard to resist.
Vanilla White Chocolate: Indulge in the sweetness of vanilla and white chocolate, a gourmet delight.
Sweet and Savory Cheesy Caramel: The perfect balance of cheesy and caramel notes for a unique taste experience.
Over-the-top Caramel Chocolate Drizzle: Take taste buds on a journey with caramel popcorn drizzled in rich, velvety chocolate.
And here's the cherry on top for team members: during the month of September, they can savor a bag of Red Button Vintage Creamery Gourmet Popcorn for free by using their Perks account. It's the company's way of showing appreciation for their dedication and hard work.
While the marketing launch of this delectable delight officially launches in October, Red Button Vintage Creamery couldn't wait to share this exciting news with the team.
So, as the days grow shorter and the air turns crisper, grab a bag of Red Button Vintage Creamery Gourmet Popcorn, cozy up, and savor the happiness you can hold.