Progress on Provo Remodel Moving Forward
Despite challenges along the way, the Macey's in Provo is in full remodel mode and the progress is impressive. The Provo location is one of the last Macey's stores to be remodeled and the store team and ARO staff are excited about the many new offerings in store for guests.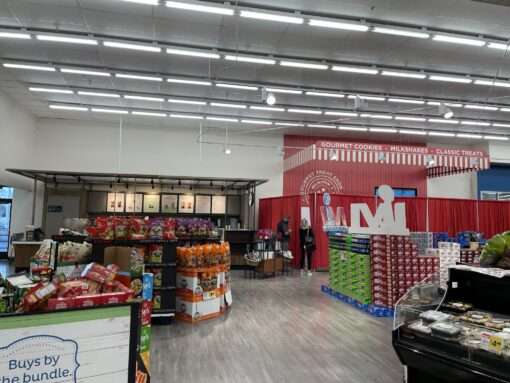 One of the main attractions of the remodeled Provo Macey's is the addition of the company's first Red Button Vintage Creamery Treat Shop. The remodel team wants to save some surprises and details for grand-opening day, but suffice it to say, no Macey's guests should question where they can find a delicious, authentic ice cream, milkshake or gourmet cookie. 
The store has also added a Starbucks which is sure to be a popular destination. Additionally, all the store's fresh departments will experience a significant upgrade as will the center store with new fixtures, freezers and lighting to highlight the bright new look.  
"We always aim to improve our ability to serve the community," said Steve Skinner, director of construction and maintenance for ARO. "This store, like the others we've remodeled, takes concentrated effort and collaboration with so many teams and people. It's almost always a little stressful, but it's always rewarding to see so many people come together to get the job done."
The exact grand-opening day is being finalized, but the remodel and store teams are planning on a big celebration in the coming weeks.