Lin's Wins Big with Extraordinary Results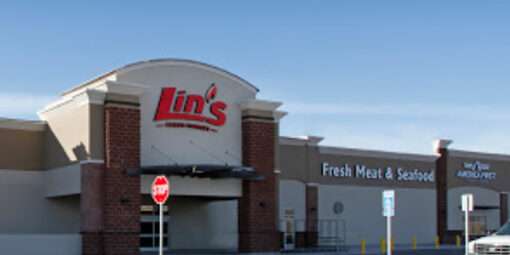 The remarkable fall season continues, and many store teams are showing impressive sales results as they meet shoppers' needs. The seven Lin's stores, located in Southern Utah, are working extremely hard and their commitment is paying off with records falling in many areas.  
For example, the Lin's in Hurricane had the best Thanksgiving Day sales of any Associated Retail Operations' (ARO) location. "This is the first time the Hurricane store has had the largest sales day company-wide in the history of the Lin's banner," said Steve Holm, district manager, ARO. "The team in Hurricane should be very proud of their efforts." 
Other Lin's locations also set records. Bakery sales were at all-time highs at stores on Mall Drive in Washington Fields, Cedar City, St. George, Richfield, Price and Overton with sales up between eight and 29 percent. These totals gave Lin's their best bakery week on record with an increase of more than 17 percent banner-wide.  
"For the first time, Lin's had five stores in ARO's 'Top 15' for sales and three finished in the top ten," said Steve. "It's rewarding to see all of the extra effort making a difference at the register." 
Another area of the Lin's business that's booming is their Starbucks locations. The store in Cedar City and the Mall Drive Lin's both had record weeks. 
"We're doing a great job of giving customers what they want and in ways that are convenient for them," said Steve. "It's rewarding to see so many team members giving their all." 
On top of all the sales records, Lin's teams are still making time to give back to their communities. For example, Lin's was widely recognized for how their "Round Up" campaign benefited local schools.