Much like a movie that throws viewers into the action in medias res (A Latin phrase meaning in the middle of the narrative.) before backing up to explain how the characters got there, Judson Barnett's first week at Associated Food Stores took place at the culmination of months-long planning and preparation as he attended and assisted with the Annual Meeting and FoodShow. 
Judson was impressed by the level of polish and professionalism at the Annual Meeting, and he marveled at the energy and excitement present at the FoodShow. "It was incredible," said Judson. "Everyone was so nice, and the enthusiasm was palpable."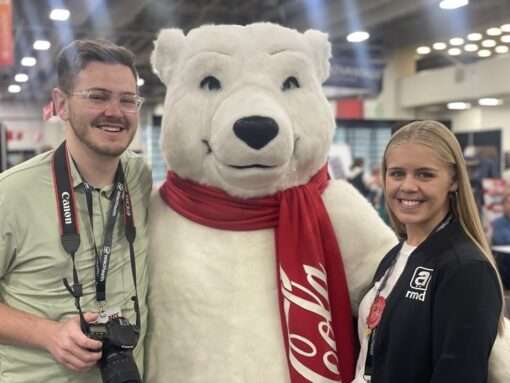 Judson joins the Communications team and will produce videos and other content to share the news and tell the stories of team members across the corporate office, distribution center and retail stores. Judson's first project was a highlight video of FoodShow, which can be seen here. Judson graduated with a degree in Media Arts and worked in marketing at a veterinary medical supplier before coming to Associated Food Stores.  
Professionally and personally, what has always resonated with Judson is storytelling. "Story", he said, "is one of the best ways for us to connect with other people. To share the many stories taking place across Associated every day is meaningful." He hopes to be a force of connection across AFS and to promote the unity of One Associated. 
"We're so excited to have Judson as part of the team," said Rand Mickelson, director of communications. "His talents and innate curiosity make him an ideal member of the communications team. We look forward to all he will contribute as we drive the mission of Associated Food Stores through compelling and effective communication."