How Fry Sauce and Frozen Desserts Help ARO Be Successful
On June 24, Dairy Queen opened inside the Macey's Eagle Mountain store. The location marks Associated Retail Operations' (ARO) second Dairy Queen franchise with the other in the East St. George Lin's. There are also several independent grocers serviced by AFS who own Dairy Queen franchises including Ridley's and Broulim's.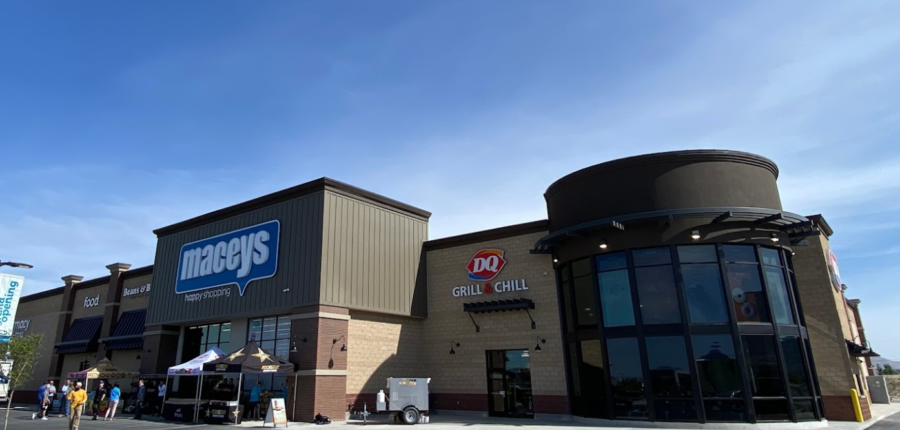 "Dairy Queen has been extremely successful for us," said Darin Peirce, ARO vice president. "It gives guests another quick, convenient and delicious reason to shop with us." 
Associated Food Stores and Dairy Queen have much in common including a birthday. Both companies began in 1940 and became successful through innovation, cooperation and hard work. 
The soft-serve formula that made Dairy Queen famous was first developed in 1938 by John Fremont McCullough and his son Alex. They convinced friend and loyal customer Sherb Noble to offer the product in his ice cream store in Kankakee, Illinois. On the first day of sales, Noble sold more than 1,600 servings of the new dessert within two hours. Noble and the McCulloughs went on to open the first Dairy Queen store in 1940 in Joliet, Illinois. Since 1940, the chain has used a franchise system to expand its operations globally adding burgers, fry sauce and the extremely popular Blizzard shakes to its lineup along with other items. 
ARO's first Dairy Queen opened in 2016 as part of the ground-up construction of the Lin's on Mall Drive in East St. George. Under the watchful eye of Steve Holm, district manager, and the store team, the Dairy Queen flourished, becoming an important part of Lin's commitment to providing fresh and convenient food options to the community and many who visit the area. 
"Dairy Queen locations add more excitement to our already 'happy shopping' experience," said Cindi Bradshaw. "The locations are very profitable and give guests another reason to visit us even when they might not be doing a full shopping trip." 
Cindi, who oversees franchise efforts for ARO, is quick to point out that many other grocery stores do not offer these types of alternatives to their guests. While Dairy Queen offers guests delicious options, the franchises also provide growth opportunities for team members. 
"Team members have opportunities to advance from a crew member to shift lead, to assistant manager and to manager, the plan is to continue expanding as opportunities arise," said Cindi. "It's been fun and rewarding to work with the DQ team. It's been a great experience."