Happy Valentine's Day Associated Food Stores! I wish you all the heart-shaped boxes of chocolate, conversation hearts, and icing-topped Valentine's cookies you can eat. Also, I wish you a handmade box with your name written in crayon stuffed full of Valentine's cards from your schoolmates and a dozen red roses from your spouse or loved ones; or better yet three white roses. I wish all of you your favorite meals and, most importantly, quality time spent with those you cherish the most.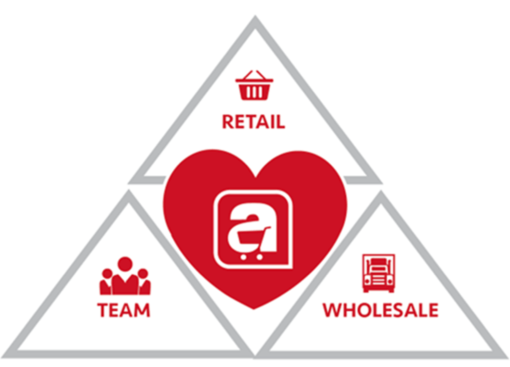 As I see all the hearts at Valentine's Day, I think of the love I have for my family, friends and the things I care about the most. Also, I think of the prominent aspect of what makes One Associated just that, One Associated. It is our heart. Our heart is symbolic of our culture and all the good things our team and company represent. We care about each other. We help each other. We trust in each other. We are never alone. We never give up. We believe we can always be better and that nothing is impossible when we act as one. 
Have an amazing Valentine's Day and thanks for all you do to make our company successful. 
Take care and be safe,
Dave