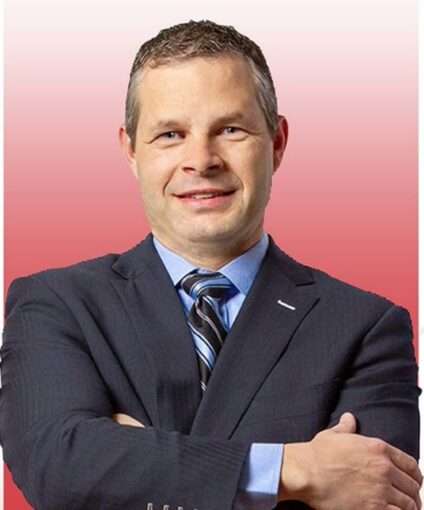 At the annual meeting last week, it was announced that Jonathan Badger was elected to the Associated Food Stores' board of directors.
Jonathan Badger grew up in the grocery industry. He has now accumulated over 30 years of experience. He began officially working in the store at the young age of 14 and has spent the last 12 years as President and co-owner with his mother, Shari Badger. Together, they operate seven Lee's Marketplace locations and two Ace Hardware stores across Northern Utah.
Jonathan always wanted to follow in his parents' footsteps and to grow the Lee's brand. To prepare for this journey, Jonathan attended Utah State University and graduated with a bachelor's degree in Marketing and Management. He then pursued a Food Industry Certificate at the Marshall School of Business at USC. In 2008, his father, Lee Badger, a former Chairman of the AFS Board of Directors, was diagnosed with Lou Gehrig's Disease and stepped away from the business to battle his illness. Sadly, Lee lost his battle just a year later. During this time, Jonathan stepped in to join his mother in running the company.
Jonathan says that he wakes up every morning excited to go to work. "I love working with such a wonderful group of people and customers that bring on new challenges and exciting opportunities to become better." He appreciates the challenges of the industry and the opportunities to grow as an individual and as a company. Jonathan believes that the success of a business comes from the relationships you build within your circle of influence and the values that you can instill. Jonathan has set a high standard of integrity and respect in this industry by living and encouraging his team to live by important values. He has often said, "The Lee's Way is to do the right thing for our team, our guests, our company and our community."