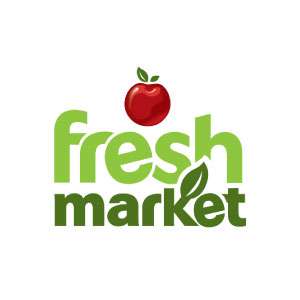 FOR IMMEDIATE RELEASE
Fresh Market to Feed more than 1,300 at Special Needs Fishing Day
Community grocery store to sponsor annual event
Spanish Fork, UT (May 8, 2017) A day of fishing, friends and food is the highlight of the school year for many special needs students in Utah County. The Spanish Fork Fresh Market will provide the food for the day at the community-favorite event by serving lunch to more than 1,300 students, teachers and volunteers.
Now in its 27th year, Special Needs Fishing Day brings together Fresh Market, the Division of Wildlife Services, Utah County police and emergency response teams and schools. The Division of Wildlife Services plants more than 1,500 rainbow trout in the pond and provides all the fishing equipment needed so each child can catch a fish and take it home.
"We love sponsoring Special Needs Fishing Day," said Justin Darington, store director at Fresh Market in Spanish Fork. "Seeing the kids so excited about catching a fish and out having fun makes all the hard work worth it. We're grateful for the opportunity to give back to our community and love every minute of it."
While the event is sponsored by Fresh Market, volunteers from its sister stores, Dan's, Dick's Market and Macey's also participate each year.
WHAT: Fresh Market Special Needs Fishing Day
WHERE: Salem Pond
200 West 300 South, Salem, UT
WHEN: Tuesday, May 9, 2017
Fishing: 9 a.m.
Lunch 11 a.m.
WHO: Fresh Market, Division of Wildlife Services, Utah County Schools, local police and
emergency services.
###
About Fresh Market
Fresh Market opened in 2009 when Associated Food Stores acquired several stores from Albertsons and currently operates under the Associated Retail Operations banner of Associated Food Stores. With an emphasis on fresh and local products tied with exceptional customer service, Fresh Market serves multiple communities with more than 20 locations throughout Utah.  For more information about Fresh Market and to find the nearest location, visit freshmarketstores.com
MEDIA CONTACT:
Rachael Wabel
rmwabel@afstores.com
801-978-8913