Farr West Distribution Center Partners With Weber State for Recruiting
The definition of a great visionary is "a person who has a clear idea of how the future should look. They set out concrete steps to bring a vision to life, and then they lead a team of people in that direction." That visionary is Joe Ochoa, a trainer, and Lead Distribution Specialist at AFS for ten years. When not working, Joe attends Weber State for distribution and supply chain. With the addition of multiple shifts that offer 3-day work weeks, Joe realized that partnering with Weber State for recruiting would be a natural fit.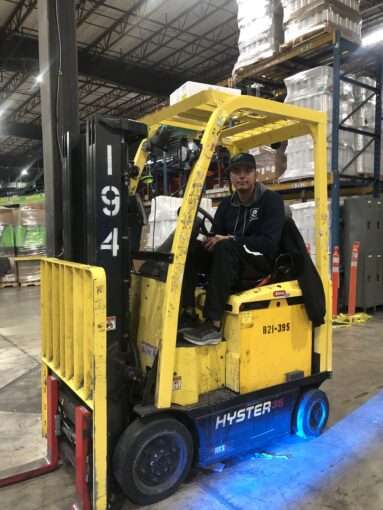 Joe organized a meeting between AFS and Weber State's career services department to outline a recruiting plan. The new shift offering will allow students to either work while attending school and/or hopefully create a pipeline for new jobs at AFS in their field of study. With new automation projects set to get underway soon, this opens the opportunity for current team members to study engineering, robotics, and mechanics to support that initiative.  
AFS has invested in a platinum partnership with Weber State which includes premium location at career fairs, marketing opportunities on campus and prominent display on career services homepage with outside link to corporate website. AFS is extremely excited about this partnership and looks forward to developing a reputation with new students as a progressive and stable place to work.