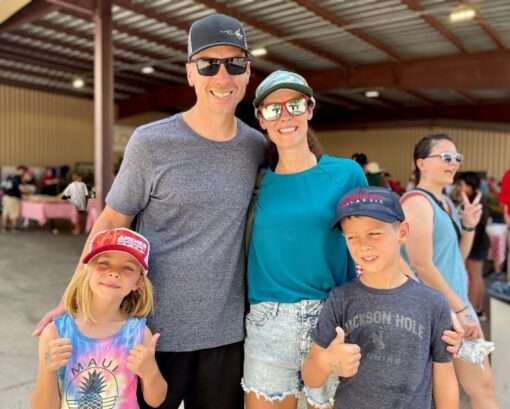 With many significant distribution-focused projects underway, Justin Johnson has been promoted to director of transportation and logistics. Justin has served as the general manager of the distribution center for the last four years. In his new role, he will continue working with the warehouse analysts and work even more closely with the transportation and driving teams to refine processes, improve procedures and enhance the service provided to Associated Food Stores' retailers. 
 "Justin has done a phenomenal job leading the warehouse and will continue to do so with the internal logistics team and the distribution center modernization project," said Glen Keysaw, vice president of distribution. "The day-to-day functions of the warehouse will still be led by Ken Robinson, Terri Jensen and Tony Merrill. Justin is an impressive and respected leader. We look forward to the contributions he will make in his new role." 
The warehouse modernization project, one of Justin's primary responsibilities, is Associated Food Stores' initiative to ensure the Farr West Distribution Center remains a full-service, state-of-the-art facility both now and in the future. Automation will play an integral role in the revolutionary project and Justin, along with Glen and others, are deeply involved in the project.
"Warehouse modernization will allow us to improve the quality of life for our team, alleviate unavoidable labor challenges, enhance the service to our member stores and position AFS and its retailers to be successful now and in the future," said Justin.
Justin got his start at AFS more than 11 years ago. He began as an order selector while he was earning his business administration degree at Weber State University. Justin also worked as a logistics manager, warehouse supervisor and, most recently, general manager of the distribution center. Justin has an MBA from Western Governors University.
When not at the distribution center, Justin spends quality time with his wife, Whitney, and two children Waylon and Lillian. Justin is a triathlete and enjoys snowboarding and biking in Utah's backcountry.
Justin loves working at Associated Foods Stores and appreciates the teamwork, camaraderie and commitment to hard work that exists throughout the company. Justin has a saying on his wall that epitomizes his character. It reads, "don't stop when you're tired, stop when you're done."
"I want to be part of Associated Food Stores' exciting future," said Justin. "We are paving the way for our own success and for others down the road. It will take a lot of work, but I am thrilled to be involved and find great satisfaction in helping others be successful as well."