Communications Team: One-Year Anniversary 
It was one year ago that under Bob Obray's direction, Jason Sokol, vice president of marketing, asked Rand Mickelson, Elizabeth Barnett and Ryan Wagoner from the marketing team to take on an important new role for the company – founding and leading an effort to improve total company communications efforts.  
"We have so many great stories to tell," said Jason. "Bob and I wanted to empower a team to rethink how we've approached team and retailer communications and give them new and better tools to help them be successful." 
In celebration of the anniversary, we asked several members of our Executive Team for their thoughts about the importance of company communication efforts and progress thus far: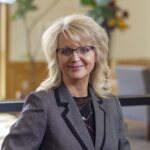 "It's been an exciting year of messages from our AFS Communications Team. I'm impressed with the talent and focus of the team to keep us consistently updated on stories, announcements, executive messages, team events, grand openings and so much more.  From Elizabeth's AFStv episodes to Rand's fun and informative interviews with members, and Ryan's incredible talent behind the camera, their style of communication to the team has been successful. During a year of remote and hybrid work the communications team continuously made improvements to how they kept us informed and engaged. I give kudos to the communications team for their efforts in enhancing the culture and 'One Associated' experience within the company. Congratulations! I look forward to more communications in the year ahead." – Lezlie Sanders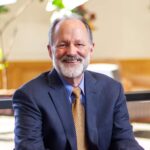 "What's stood out to me is the consistent, professional, timely and relevant communications the team has provided; and it has continuously improved over the past year." – Tim Conner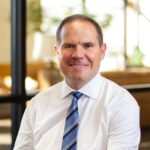 "Our success as individuals and a company is predicated on the depth of our connection to one another.  Our connections in the workplace are driven largely by our communication strategy and approach. Over the past year the quality and effectiveness of our communications have compounded exponentially. Several key communication initiatives, including the revamp of StoreLink, To the Point weekly leadership message, Team News and AFStv have elevated our touch with one another and in turn elevated our workplace enjoyment. Congratulations to Rand, Elizabeth and Ryan. We have so much to look forward to as they continue to develop ways for us to create deeper connections."  – Justin Atwater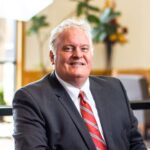 "I have been thinking about a few of the major factors creating and contributing to the success of 'One Associated' that we have experienced, from both a financial perspective and a company culture perspective, over the past 18 months. While there are many contributing factors that I could talk about and that I am proud of, I would certainly highlight the creation of the communication team here in Associated as one of the most outstanding developments over the 35 years that I have been affiliated with this great company. Because of the newly created communication team last year, we as team members have been better informed regarding what is happening inside and outside of this great organization. The communication team has shared with all team members the direction the company is taking, what that vision entails, what goals and objectives have been set forth and what successes we have been experiencing, and some of the challenges that both face us today and that lie ahead.
We have all been edified by the sharing of the many success stories that happen every week in this great organization, whether it be at the wholesale level, or at the independent retail level. As I said on many occasions recently, in the 35 years that I have been with Associated I have never seen the leadership of this company more closely aligned and unified at all levels of the organization than today. I have never seen so much information shared between departments, sectors, leadership and team members related to the company and our member retailers. And, I would attribute most of that success over the past 18 months to the creation of the Communications Team and the vision that Bob Obray, the Board and the Senior Leadership developed and implemented related to the importance of a strong Internal Communication Department. So it is with great pride that I join in with you and the company in celebrating the one-year anniversary of our newly formed Communication Team. From the bottom of my heart, I thank you for all you have done this past year and will continue to do towards the building of the One Associated Family." – Steve Miner
The team started their efforts focusing on team communications. They collaborated closely with our IT team to deploy new ways to reach our teams at the distribution center, retail and the corporate office. They have utilized MS Teams, email, posters, video, breakroom TVs, flyers, text marketing and other platforms. They have also constantly looked at the data behind the scenes to better understand what types of stories our team wants to see and how best to deliver them.  
"I am grateful for the amazing collaboration I have seen between Rand's team and our partners in IT," said Jason. "So much of what we do today is dependent on having the best technologies in place. Our IT team continues to knock it out of the park in their support of these efforts." 
The team has worked on several major projects in support of our overall communications efforts. First, they have collaborated with IT to redevelop and relaunch StoreLink. The site recently launched and with the new site infrastructure in place, AFS can build StoreLink into a world-class B2B tool that can help retailers use it far more efficiently and effectively, ultimately helping them become better grocers.  
"Building StoreLink into a more powerful and effective tool was a dream that Bob shared with me. He looked at other retailer sites and knew we had a ton of potential. We intend to carry on and build out the site Bob dreamt of," said Jason. 
Another important project the team is working on is the development of a new Team Member app. The app will serve as a way for team members to quickly manage schedules, get valuable information, access training and much more.  
Now that the team has a solid foundation in place specific to the internal team, they are shifting some of their time and efforts to focus on improvements to better communicate with member retailers. The recent upgrades and changes to StoreLink are a start; however, the team is excited to take a fresh look at how we might make MRO retailer communications efforts far more effective. 
If you see this team in the halls, at the distribution center, at retail or during a Teams meeting, please give them a well-deserved thanks. Team members with ideas or suggestions for how AFS might continue to improve and evolve communications efforts can send suggestions here.