C

ollaboration 

L

eads to 

SKU Reduction at

 

Distribution Center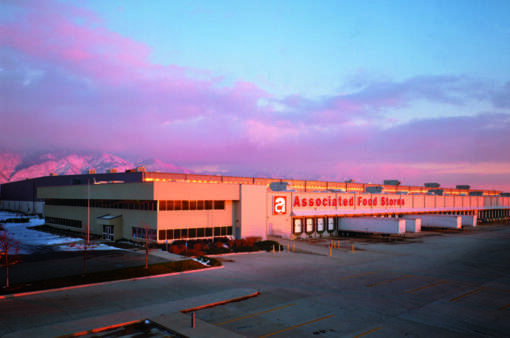 Accomplishing their WIG (Wildly Important Goal) two months early, Center Store Category Management worked together with team members at the Farr West Distribution Center to optimize space and increase productivity by eliminating 500 center store SKUs.  
To approach the task, each category was analyzed over a four-year period from 2016-2019, strategically removing COVID as a potential factor. From there, team members determined a target number of items to eliminate by category. In addition, underperforming pallets and shippers were discontinued to simplify the monthly pallet book and help with shipping challenges that occur when small quantities of displays are committed at retail. The number of displays the Category Management team initially targeted was 650. They are currently at 127% of that goal, having eliminated 823 displays.    
To ensure collaboration between the Category Management team and Farr West Distribution Center Team, slotting specialists were added to the Procurement POD structure.  These groups consist of a pricing analyst, a space analyst, an inventory manager, a category manager, a category manager assistant, and as of recently, a slotting specialist.  This group meets regularly to discuss opportunities they see in their respective areas of expertise.  Through this structure and open communication, the teams have supported one another and enhanced the results created by each other's efforts.   
The reduction of approximately 500 SKUs not only helps improve operational efficiency, but also opens opportunity for future warehouse innovation. The Board of Directors recently approved a future automation project that will help streamline grocery fulfillment. To help with this, the module area is being reorganized and the slot profiles in the grocery department will be rearranged to accommodate the reduced SKU count.  
The grocery reslot has a significant impact on profitability and picking speed. The reduction of SKUs has reduced 341 handstack slots, leaving more room to add 22 larger slots to the profile mix. Handstack slots were created when the distribution center was running out of room in certain areas and are smaller slots to get items to 'fit.' This reduction and slot movement will also allow for the needed flexibility during the construction phases of the automation project. 
Production has also seen a benefit to the reduction of SKUs and handstacks. As volume has grown and the SKU mix has been reduced, order selectors are selecting more cases at each location, resulting in a denser pick path and less travel and cost per order fulfilled. The average cases picked per slot has risen from 1.2 cases to 1.28 cases. Denser pick paths have kept order selection standard time to a +3.9% growth on the +8.1% volume increase. 
It's great to see the results of "One AFS" collaboration between departments and the impact it has on the entire company. Congratulations to both the Farr West Distribution team and Category Management for accomplishing their goals ahead of schedule.