AFS Retailers Deliver Clean Slate (and more) to Local Schools
Over the last few weeks, many independent members of Associated Food Stores (AFS) and corporate store locations provided some much-needed supplies to local schools in their areas.
As a result of market response and delayed shipments, AFS obtained a surplus of Mosaic anti-bacterial wipes and realized it created the perfect opportunity to help communities in need and demonstrate the company's mission of "Enriching lives. One grocer. One family. One meal at a time."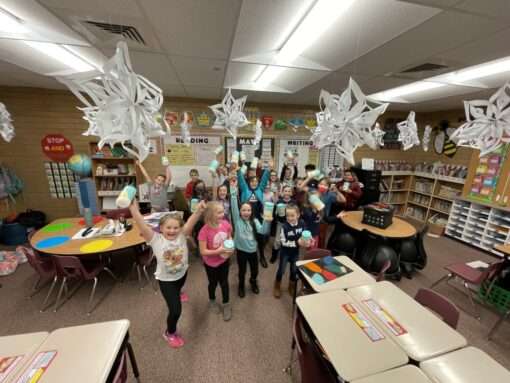 After communicating the opportunity to retailers, many stores took advantage of the chance to give back including Stewart's Marketplace. Stewart's Manager Wayne Huntington helped donate 600 units to the Emery School District. Meier's in Highland, Utah and Day's in Provo, Utah sent donations to local food banks and senior centers. Soelberg's, with stores in Grantsville and Tooele, Utah delivered wipes to the Tooele School District.
The corporate stores, Macey's, Dan's, Lin's, Dick's Market and Fresh Market, had team members visit multiple schools throughout Utah and Nevada donated 4,608 cases or 110,592 packages to locations in need. Retailers in other locations also provided the wipes to worthwhile causes.
As stores shared news of their deliveries on social media, community members rallied to express their thanks and gratitude for the generosity through dozens of likes and comments. Schools will benefit by using these wipes for handwashing, dirt removal and other quick cleanup for everyday messes.