In a recent survey conducted by Forbes in partnership with market research firm Statista, Associated Food Stores earned a well-deserved spot on the prestigious list of America's Best Employers By State. This recognition showcases the company's commitment to fostering a positive work environment and highlights its dedication to team members. 
The survey, which involved the participation of 70,000 workers at companies across the United States, aimed to identify employers that stood out for their outstanding workplace culture and employee satisfaction. Companies with a minimum of 500 employees were considered, making this accolade even more significant.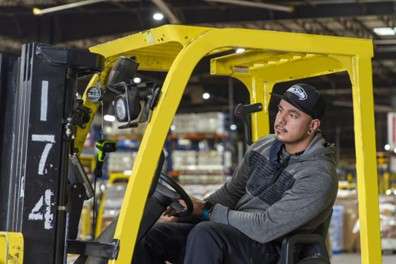 Among the various factors evaluated, employees were asked whether they would recommend their employer to others, and they assessed their workplace based on several criteria, including working conditions, diversity, compensation packages, potential for development and company image. These evaluations were conducted anonymously, allowing employees to express their honest opinions. 
Associated Food Stores' inclusion in this list reflects its ongoing efforts to prioritize the well-being and growth of its workforce. It's a testament to the positive workplace relationships and supportive leadership teams within the organization.  
The Forbes list of America's Best Employers By State is a valuable resource for job seekers and professionals looking for employers that prioritize employee happiness and development. Being named among the best employers in Utah reaffirms Associated Food Stores' commitment to providing a workplace where employees feel valued and supported. 
As with all Forbes lists, no fees were involved in the selection process, making this recognition an impressive reflection of the sentiments and opinions of the team members themselves. 
To read the full Forbes story, click here.